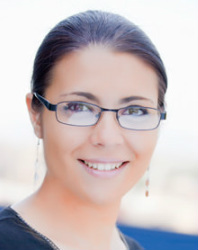 A Message From the Executive Director
Dear Friends and Supporters:
In 2007, we launched the first NewGround cohort. Today, with over 150 alumni and 40 more individuals going through NewGround programming in 2014, change-makers are in action with multiple Muslim and Jewish partnerships throughout greater Los Angeles. That is why NewGround was recognized for the second year in a row as one of the top innovative social change groups by SlingShot. To watch a video on why, click here. Our work was also featured by the Harvard Pluralism Project as a Promising Practice, as well as, in Haaretz and at the Doha International Center for Interfaith Dialogue.
In 2014, NewGround programs reached 2,500 people. In the midst of tragic loss of life this summer, NewGround convened our largest Iftar on record with nearly 300 people in attendance. NewGround organized subsequent alumni gatherings — though immensely challenging and filled with raw emotion — people remained in the room and practiced a radical empathy that was challenging to the core. By embracing discomfort, complexity and one another, NewGround alumni worked through tensions with curiosity and compassion.
All of this has been accomplished with your partnership and support.
I invite you to join me in expanding our impact in 2015.
Imagine how far our vision could reach with an amplified NewGround online presence. This last year, we worked with a branding firm that helped us realize how much more effective our message can be if we articulate it differently.
Envision the benefits to Los Angeles if NewGround was able to train a new cadre of facilitators who could moderate group dialogue in their respective communities. Transformative relationships are something we specialize in, and this would further facilitate our mission and vision of transforming communities through the power of relationships.
Join me in making a meaningful tax-deductible contribution to NewGround.
Thank you for your commitment to promoting lasting change. Happy New Year!
Warmly,
Aziza Hasan
NewGround. Transforming communities through the power of relationship.