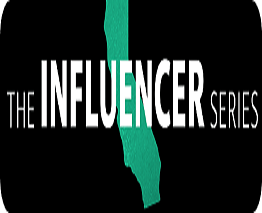 This year, the Sacramento Bee has named NewGround Executive Director Aziza Hasan a California Influencer, as part of a series that addresses issues directly affecting Californians. Click below to hear Aziza's thoughts on investment in education, going to the polls, and more!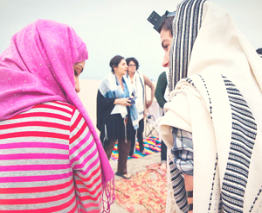 The NewGround team always strives to ensure that our mission continues to hold presence in everything we do. In keeping with this goal, we have recently published our 2018 Annual Report to our community, which includes details on everything from this fiscal year's finances, to alumni/a engagement, to the record-breaking tickets sold at our Iftar this past May. Take a look, and let us know if you have any questions by emailing info@muslimjewishnewground.org!
(more…)
Are you interested in hearing about risk? About the difficulty of taking risks? Risks in regards to faith, community, philosophy, relationship, or your own life decisions? We are. See below for more information on our Spotlight Storytelling hour this year.
It is on the heels of wrapping up a sublime year with two fantastic NewGround cohorts – one from our Fellowship and the other from our high school leadership council (MAJIC) – that we at NewGround invite you to apply to our upcoming 2018-19 program cohorts! If you are interested in developing conflict resolution skills, lasting relationships, and your ability to communicate across communities, this opportunity is for you!
Each year, NewGround welcomes a select cohort of high-school aged leaders, 12 Muslims and 12 Jews, to participate in our MAJIC program as Muslims and Jews Inspiring Change. This year, we created three films to document their experience. (more…)
Eid Mubarak! During this past month of Ramadan, NewGround was proud to host two separate Iftars, one of which celebrated our fantastic 2017-18 fellowship cohort, and the other of which celebrated you and your willingness to engage in interfaith communication. Details on both Iftars below.
(more…)
Each year, the ILM Foundation and NewGround alum Umar Hakim bring together the Los Angeles service community to provide resources and services for the underprivileged of Los Angeles County. NewGround's partnership with Humanitarian Day this year represents the importance of relationship-building in community support. Find more information about Humanitarian Day below.
(more…)
On April 12, NewGround joins those around the world in reflection and remembrance on Yom HaShoah, or Holocaust Remembrance Day. Read more about "One in Thirty" here. (more…)