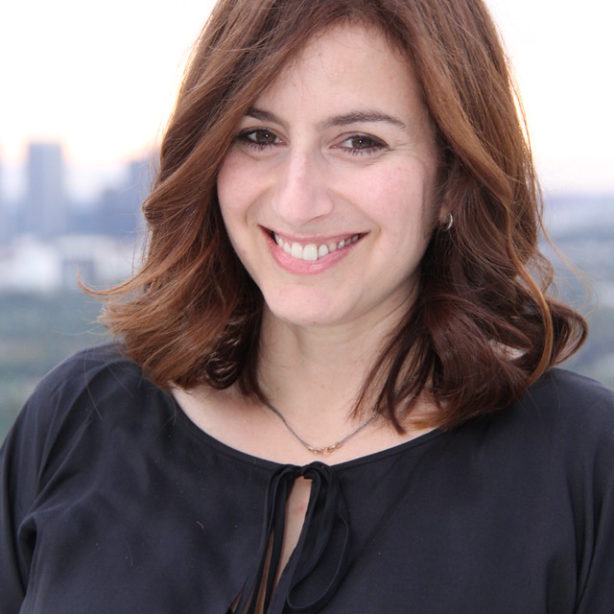 Debbie Adler is a creative strategist, entrepreneur-enabler, and curiousity addict. As a digital marketing strategist and account director, she has worked with dozens of media, social impact, and tech companies. Her clients have included: The XPRIZE Foundation, Homeboy Industries, GODIVA, Encore.org, The Rockefeller Foundation, World Economic Forum, and The Film Society at Lincoln Center, among others. Previously, Debbie worked for HBO, WNET, KCRW, and the Kairos Society. She also coaches entrepreneurs through UCLA's Anderson Venture Accelerator and NYU's Berkley Innovation Labs. Debbie attended the THNK School of Creative Leadership course on design thinking for social impact, received her MBA from NYU's Stern School of Business, and her undergraduate degree from Brandeis University, where she is also on the board of the Women's, Gender, and Sexuality Studies Department. She was a Los Angeles Global Justice Fellow with the AJWS and a StartingBloc Fellow. Debbie is committed to forging new friendships and new ideas with the unique cross-section of participants in the NewGround Change-maker Program.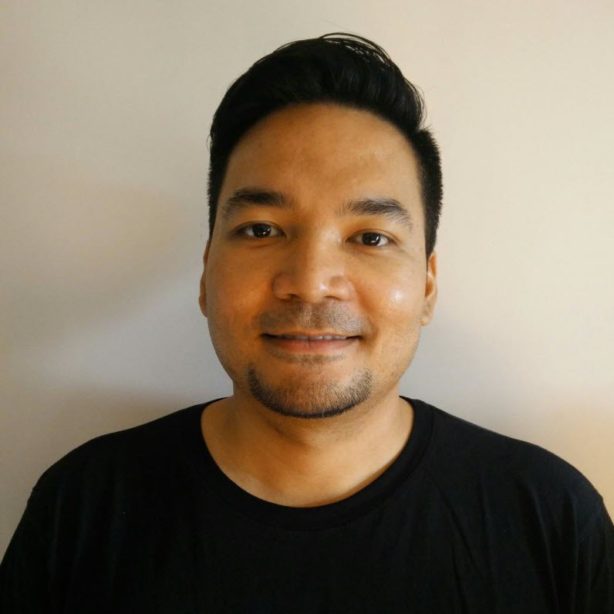 Achmad Bastaman, as a layman Muslim originally from the biggest Muslim-majority country, finds that it is a great opportunity to take part in Muslim-Jewish Partnership for Change to gain personal insight of the people who followed the Torah. He has interfaith interest for a few reasons: the Torah is explicitly mentioned in a few places in the Holy Qur'an, e.g. chapter 5:110 in a context where the Prophet Jesus (a.s) was also aware of it, and Islam is also religion that adhere to Prophet Abraham's monotheism. Additionally, there's not a lot of Jewish people in Indonesia. Lastly, in the era of Trump presidency that is full of 'fake news', there's a massive religio-political obfuscation in the Judeo-Christian-Islamic context, yet all three great religions actually came from the same Middle East geographical location. They have always been present in the Middle East region even prior to World War 1 and 2, such as during colonialism era, renaissance era, medieval era, Islamic golden age, and the Middle Ages. It will be a blessing to be able learn more about Judaism, and its political 'nation-state' aspiration, directly from the Jewish people. Hopefully, the NewGround Fellowship will be a positive life-changing experience!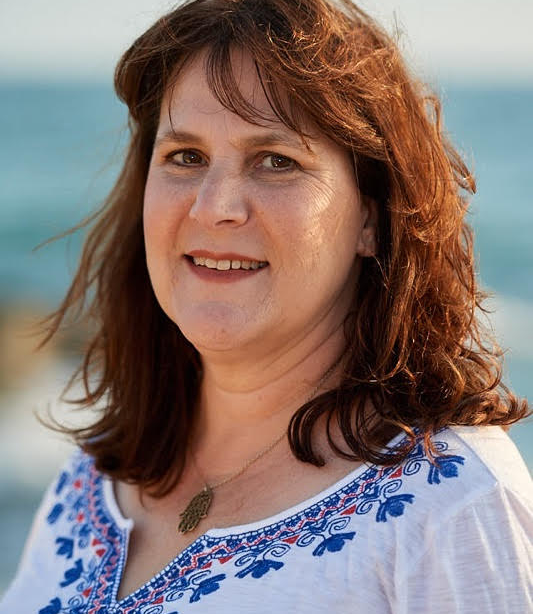 Susan Brooks is a small business consultant and passionate human rights advocate. Susan is the former owner of Women's Health Boutique, a compassionate boutique for women facing the cosmetic challenges of cancer. Prior to WHB, Susan was the Manager of Health, Fitness and Employee Services at Xerox. She is the Lead Legislative Advocate for Mothers of Black Boys United for Social Change, where she works on changing society's perception and treatment of her sons and all Black men and boys. Susan has also spent over a decade working with Jewish World Watch to educate about and address human rights issues across the world. Susan believes in empowering others to understand that they can make a difference. Being part of this fellowship is very important to build new skills and connections to continue to make a difference in the lives of others. Susan is married to Bill and has a mixed race, interfaith family that includes five children, four grandchildren, and three dogs.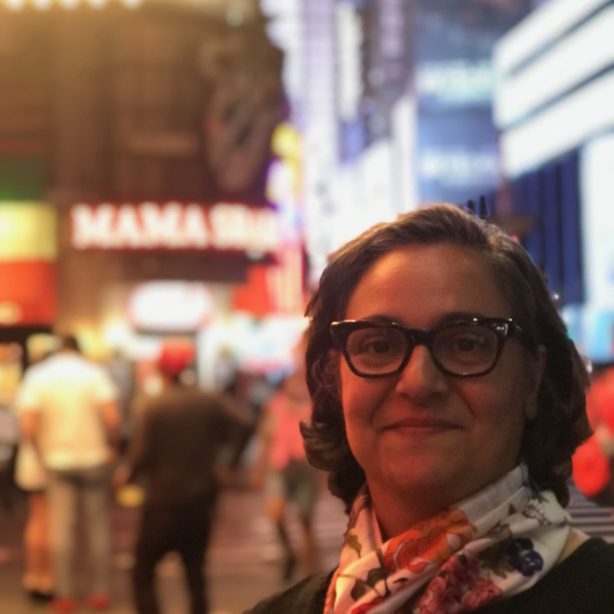 Gehan Elshafei's father worked over 25 years in United Nations, so her family moved every two or three years to a different country. Certainly, travel is more than the seeing of sights; it is a change that goes on, deep and permanent, into ideas of living. She moved to the U.S. in 1997 from Egypt, as her American ex-husband used to live and work in Los Angeles. She became a single mother in 2001, and mostly lived in West Los Angeles with her wonderful teenagers. She worked almost 15 years in the financial industry and then decided to pursue graduate studies at UCLA, where she currently works and studies. She believes in and supports NewGround's mission; her children participated in MAJIC program that enhanced their leadership and communication skills.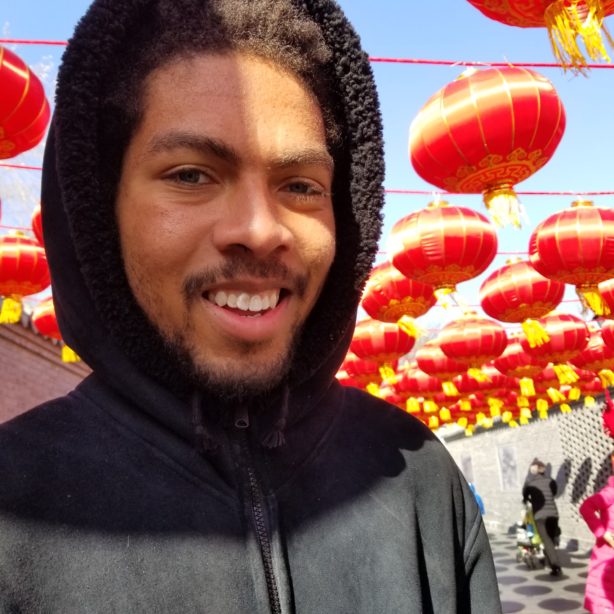 Remy Gates is a a Black queer Muslim poet and musician. They graduated from Williams College in 2016 with BA in Japanese and Africana studies, and believe that spirituality is continual. For that reason, and to discover new ways to help the community they have joined NewGround. They are hoping to find a circle of comrades with whom to raise consciousness mutually.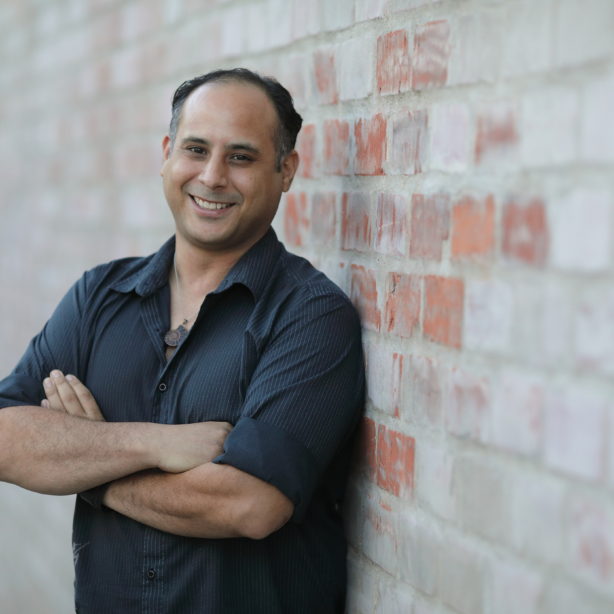 David Alexander Gumpert is a native Angeleno raised in a multicultural family. He grew up with his Chicano family in East LA and his Ashkenazic Jewish family in West LA. He also identifies with Indian culture as his German grandparents fled WWII to Mumbai, where his father was born and lived until he was 17. David moved to Berkeley for undergrad where he received his BA in World/Comparative Religion and Native American Studies. After being inspired while volunteering at the Berkeley Free Clinic as a counselor, he went on to receive his doctorate in clinical psychology. His primary interest is community mental health and creating greater access to therapy services for underserved populations. He is happy to be home once again in LA after living in Berkeley/Oakland for 16 years. In his free time he enjoys spending time with his family and playing ukulele with his wife and their little dog, Lulav. David looks forward to joining the New Ground fellowship in order to build community with, learn about, and collaborate with others.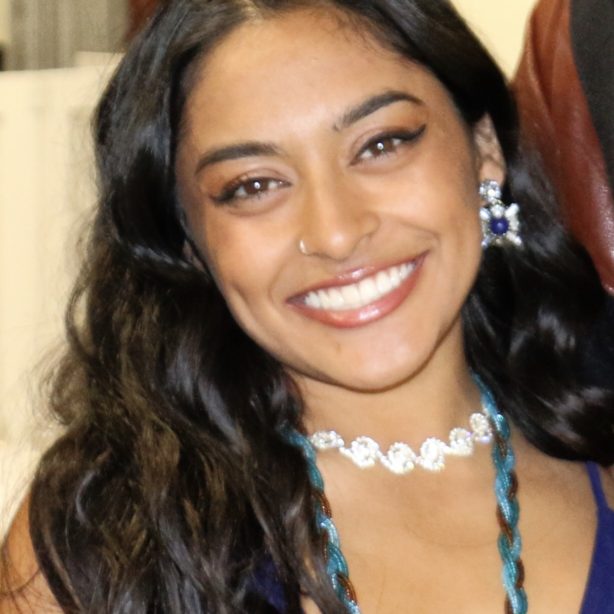 Yasmin Kadir is an American-Bangladeshi Muslim woman of color working in human rights, navigating her 20s, and trying all of the delicious foods of LA. As someone who has always lived on the cusp of multiple seemingly contradictory identities she has long been an intersectional advocate for the marginalized, underrepresented, and the excluded. Her experiences living in multiple states as a child, having an immigrant family, and travelling the world has extensively shaped her inclusive and global perspective. This inherent passion for justice translates to her work in human rights at Muslims for Progressive Values (MPV), a nonprofit organization headquartered in Los Angeles, and hopefully, one day, into a robust law career. Yasmin is excited to participate in the NewGround fellowship, because she believes inter-community dialogue and intra-community critique are both imperative in catalyzing positive change. Growing up in small homogeneous towns, she always understood "halal" and "kosher" as the same concept, as well as the uniting tradition of not celebrating Christmas to be familiar and comforting. She hopes to apply this philosophy of being more similar than we are different, while also embracing our differences, during this fellowship and moving forward with our communities.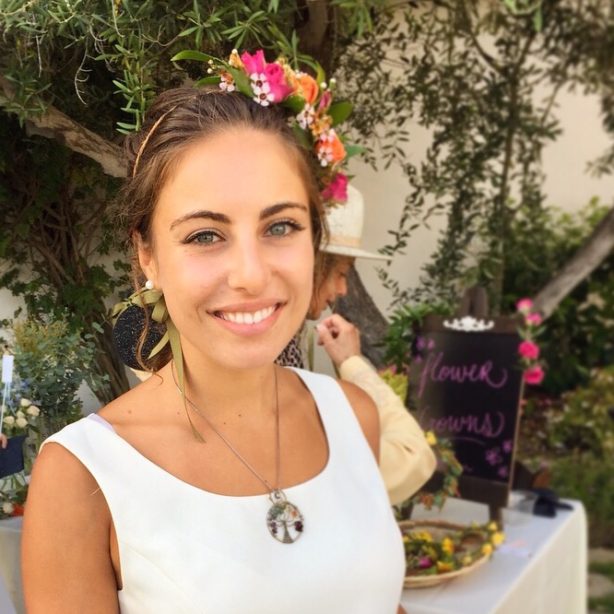 Shereen Karam is a Muslim Egyptian American. She is passionately committed to advocating for our basic environmental, nutritional, and overall human rights. She has dedicated her personal time towards work on environmental policy reform, school wellness policy reform, and now steps forth into human rights reform. She sees humanity as one big interlaced family. Our bodies may look different, but our souls speak the same language: love. She joins the 2018-2019 New Ground: Muslim-Jewish Fellowship to bring this philosophy to life. May we be proud of our individual identities, root down on our similarities and blossom into an even stronger community. Inshallah.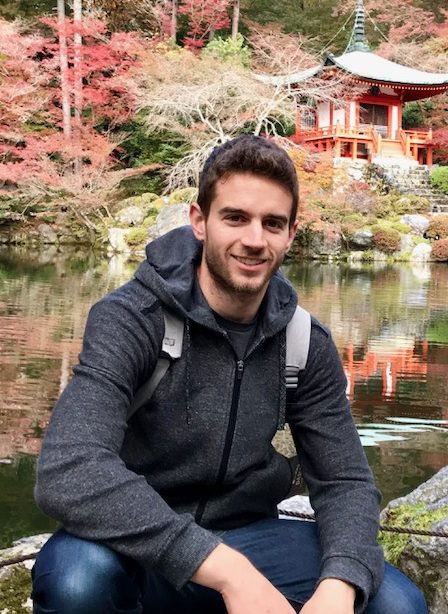 Eric Michael Katz was born and raised as a Jew in Los Angeles where he's currently working in digital marketing analytics. He graduated from the University of California, Berkeley, earning his Bachelors degree in Peace and Conflict Studies. During his college years, Eric witnessed high tensions between Jews and Muslims on campus which prompted him to join the Olive Tree Initiative, a student-run campus organization that facilitates a multi-perspective dialogue on the Israeli-Palestinian conflict. His involvement with OTI brought him on a student delegation trip to the Israel/Palestine region to speak with thought leaders, organizations, government officials and civilians directly affected by the conflict. This powerful experience and the subsequent gap year he spent volunteering in Israel inspired him to apply for the NewGround Professional Fellowship program several years later, where he hopes to help bridge the gaps between Muslims and Jews locally in Los Angeles. On his spare time, Eric enjoys being active, doing Crossfit, traveling and learning about the nature of consciousness.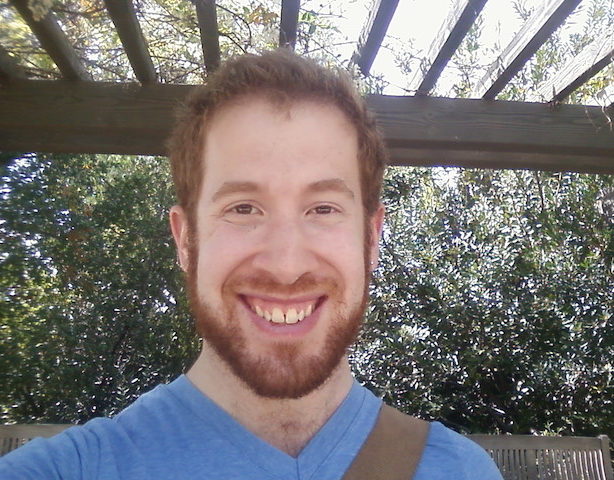 Adam Lautman, born and raised in Livingston, NJ, is a student at Ziegler School of Rabbinic Studies and American Jewish University, pursuing a joint degree in rabbinics and education. He currently serves as a rabbinic intern at Beit Teshuvah in Los Angeles. He received his BA in English Literature from Rutgers University in 2010 and completed his CELTA (Certification of English Language Teaching to Adults) shortly afterwards. Adam has taught English to children in Netanya, Israel, studied in Jerusalem at the Conservative Yeshiva, taught at Ramah camps, and served as the camp rabbi at Camp Solomon Schechter. While in Jerusalem, Adam participated twice in the Encounter program, travelling to Bethlehem to learn from and listen to Palestinians–once as a participant, and once as a group facilitator. While recognizing that not all oppressions looks the same, Adam learned from his family early on that, especially as Jews, discrimination, prejudice, and hate have no place in a world of justice and love. Adam is thrilled to embark on this journey of learning how to have difficult conversations, learn about others, and build connections. In his spare time, Adam enjoys playing video games, reading, writing, and singing.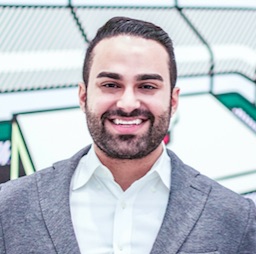 Matthew Lavi is a first generation Iranian-American, born and raised in LA. He works as a realtor and creative business consultant, advisng companies and brands on how to grow and thrive, whether it be creatively or logisitically. Matthew's advocacy work began at CSUN, where he was president of CSUN Students for Israel, which received 'Best New Club' award beating over 30 nominees. After graduating, Matthew became president of Nessah's LedorVador, a young adult organization. Nessah Synogouge makes up one the largest congregations of Iranian-Jews in the U.S. Over the years Matthew has become an advocate for the LGBTQ community, helping others to discover and accept their true self. As a member of JQ's Speakers Bureau, Matthew speaks to audiences educating them on LGBTQ rights and his own story of self-discovery. In his free time Matthew loves to travel. He's been to over 20 countries, and lived abroad in Tel Aviv for almost a year.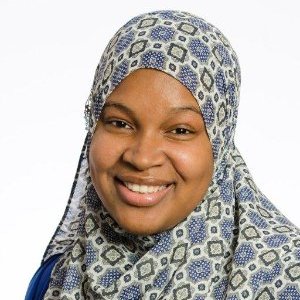 Khulood Madany is an LA local. Professionally, she am a public accountant. However, one of her most important titles is a "Student of Life". Yes, extremely corny, but it is also another title that she embraces. She is committed to NewGround because, to reference our Hindu brother, she is determined to be the change that she wishes to see in the world.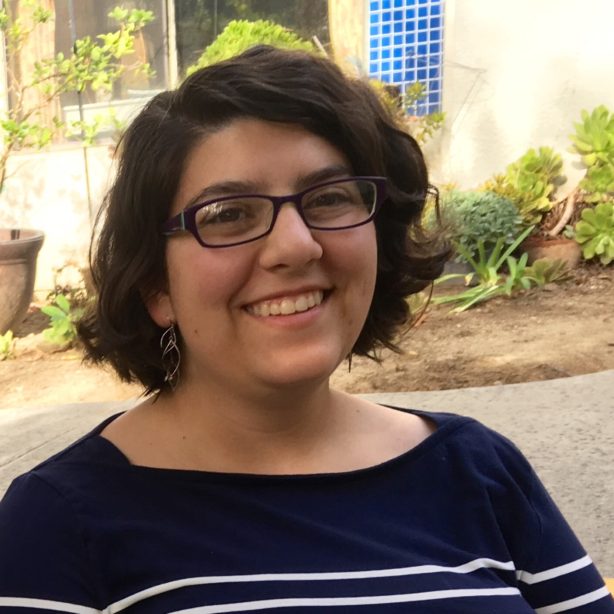 Eliana Mastrangelo is a rabbinical student in the Ziegler School of Rabbinic Studies at American Jewish University. She graduated Magna Cum Laude from New York University where she studied urban political economy and (post)colonial history and literature. Before entering rabbinical school, Eliana was a Lead Organizer at Together Colorado, a statewide multi-faith, multi-racial organization committed to building power with everyday people of faith. Over the course of her organizing career, she has worked on tuition equity, mental health funding, immigration reform, and led Together Colorado's work on access to healthcare. Eliana is most proud of the school transportation campaign she facilitated where refugee parent leaders from five countries, speaking eight languages and bringing the richness of five religious traditions won school buses for their kids. Growing up in a family of multiple religious traditions and racial/ethinic experiences, resilient relationships across faith, race and class lines are an integral part of what makes any place 'home' for her. Eliana is looking forward to a year of deepening and broadening her relationships with Muslims and Jews in Los Angeles with NewGround.
Katie Porter has worked for over eight years in the affordable housing sector bringing hundreds of homes to families, seniors, and people with disabilities in Washington State, Arizona, Utah, Wyoming, and Idaho. Katie is committed to the NewGround Program because she believes in the power of honest dialogue and personal vulnerability. When she's not securing financing for affordable housing projects, she can be found trying to identify local birds, hiking shady trails, or exploring her (relatively) new home in Southern California with her wife and dog. She holds dual master's degrees from the University of Washington and a bachelor's degree from Wesleyan University.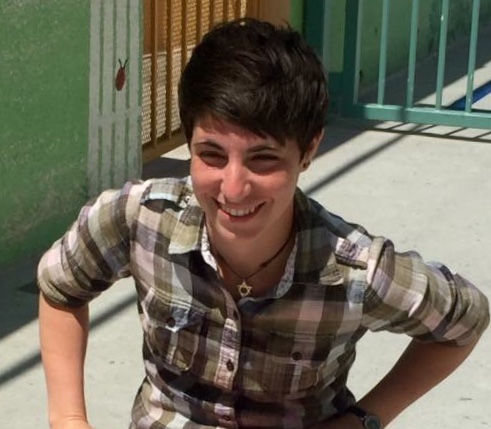 Gina Rosner is excited to be a part of the NewGround Change-Maker Fellowship program. She is looking forward to the opportunity to meet new people, build relationships, and increase her knowledge and understanding of Muslim culture. In her free time, she finds herself at the beach, in parks, or binge-watching favorite shows on Netflix. She has a fascination with circus arts and is trying to learn slacklining and unicycling. She enjoys snowboarding, origami, photography, and drawing. When she can, she goes to concerts and poetry slams. Professionally, she overseeing the Special Education Department at a small charter school, where she works to ensure that all students have access to a quality education and can participate in the classroom/school activities. She is also working with the clergy and staff at Congregation Or Ami to further develop and grow the family education religious school track. She is involved with her spiritual community, IKAR, where she volunteers and spends Shabbat and holidays.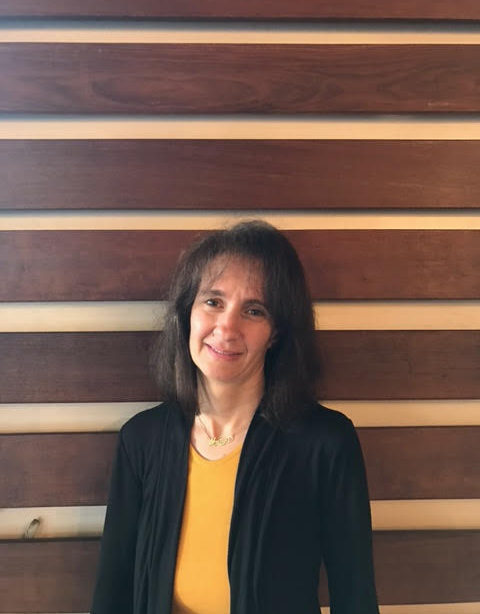 Born and raised in Beirut, Lebanon, Maya Soucar experienced the fierce fifteen years civil war that started the 13th of April 1975. The combats were between different parties and the liaisons were constantly changing by the slogan of the citizens' better life. In 1990, after a long round that seemed without a projected ending with all the victims and damage, the leaders met and got to an agreement. She was a teenager then, displaced because of the situation, and the first question that came to mind was "how is all this loss, including losing our houses, neighbors, and friends, "improving" our lives?" Her personal answer was that conflicts should never be attempted to be resolved by fighting and that discussion should be the only way when disagreement occurs. Despite all what was happening, life went on and she finished her studies, receiving a degree in Interior Design. She also attended an international training in France by a grant from the French embassy. She got married and transitioned to Kuwait where she worked for a couple of years before moving to California. This journey gave her not only practical experience in residential and commercial projects of varying complexity, styles, and sizes but also exposed her to people from different backgrounds that enforced her understanding and acceptance of them and the passion of making a difference in their life through art and design, and not wars!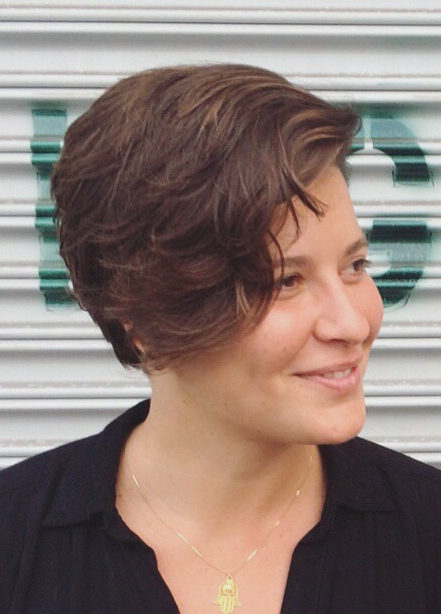 Meital Yaniv is an interdisciplinary artist whose practice weaves and merges the personal and the political to find the common thread in disparate struggles, connecting ideas, bodies, and forms of resistance. It is why she's committing to the NewGround Changemaker Program.