---
NewGround Featured in Associated Press Discussion on U.S. Jews and Muslims
In following the U.S.-Israel Embassy move to Jerusalem, the Associated Press opens an article on Muslim-Jewish relations in the United States with a conversation with NewGround executive director Aziza Hasan. This article has been featured on the Washington Post, WLNS, and the Times of Israel.
---
Executive Director Aziza Hasan Featured on Yahoo News & Ozy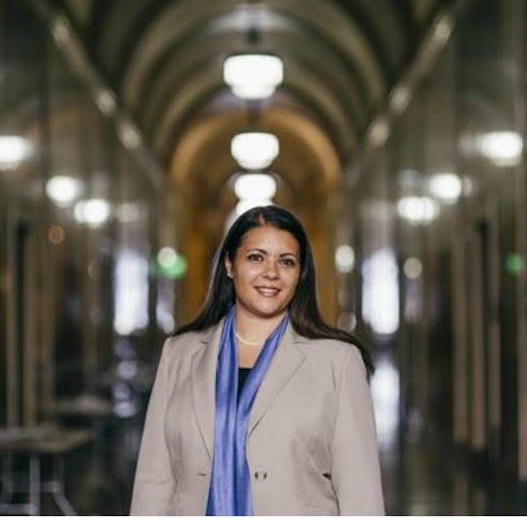 The work of NewGround's Executive Director, Aziza Hasan, is being featured by Yahoo News and  Ozy. In addition to providing background on Aziza's history with interfaith work, both articles highlight Aziza's skill of building interfaith coalitions, specifically between Muslims and Jews at NewGround.
---
NewGround Named a Top Innovative Organization by Slingshot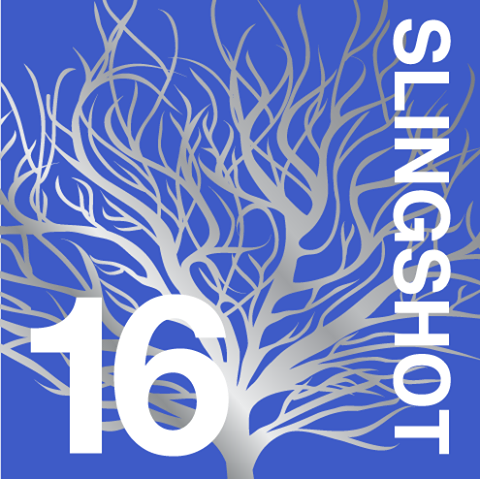 NewGround has been named one of America's top fifty innovative Jewish organizations for the third consecutive year by Slingshot. We are so honored to have been included in this trailblazing community of Jewish organizations, and would like to extend our deepest gratitude to all of our supporters. We are is especially proud of our fellowship and High School initiatives, were cited as a means of producing "emerging leaders who forge change."  NewGround is excited to continue working toward sustaining the future of Jewish life and engagement, motivating new audiences to participate in their work, and responding to the needs of individuals and communities.
---
KPCC and Sinai Temple Feature NewGround Day School Exchange Program

An article entitled "2 schools hope to break down stereotypes" weaves the story of the founding of the Jewish-Muslim Day School Exchange program by NewGround Change-Makers Aysha Mehdi and Rebecca Berger.
Sinai Temple celebrated the success of the Day School Exchange program in a video that quickly went viral, with over 22,000 views and counting!
Over sixty 7th and 8th graders attending Muslim (New Horizon) and Jewish (Sinai Akiba Academy) schools learned about the other faith community through more than a text book this year. With the help of NewGround, these schools integrated visits to each other's campuses to learn firsthand about the practices and practitioners of Islam and Judaism. Click here to learn more about the program.
---
Upworthy Features NewGround
---
Change-Makers in the News
Awards, Accolades & Awesomeness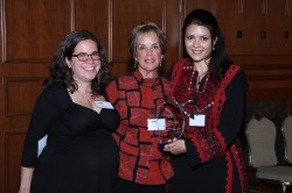 NewGround Receives "Inter-Faith Leadership Award" From the Valley Inter-Faith Council On May 6th, 2010, 300 community leaders and activists gathered at the Valley Interfaith Council's annual awards dinner where NewGround was given the "Inter-Faith Leadership Award." Respected for their great work in the community, VIC audience members included a whole range of Los Angeles City Council members, interfaith leaders, and congressional staffers.
In 2013, NewGround was named the "2013 Faith-based Organization of the Year" by Governor Brown of California. The honor is awarded to an outstanding faith-based organization that actively engages volunteers in addressing community needs. There ceremony honoring NewGround was held at the State Capitol in Sacramento and was led by California Volunteers.
---
NewGround Awarded Prestigious Grant

---
Haaretz Features NewGround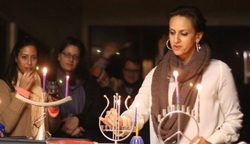 The Israeli newspaper Haaretz features NewGround in a story of what collaboration looks like between Muslims and Jews above and beyond Israeli-Palestinian politics.  The article is titled "The new Jews of L.A.: A Muslim-Jewish partnership breaks new ground in Los Angeles."
Even in the easygoing, laid-back environment of modern-day Los Angeles, bringing Muslims and Jews together to talk about the Arab-Israeli conflict is viewed as playing with fire. For decades, "the Muslim-Jewish dialogue that existed in L.A. only took place at the leadership level, among a handful of left-leaning Muslim and Jewish leaders," recalls Edina Lekovic, policy and programming director for the Muslim Public Affairs Council. When it happened, the conversation would usually stick to religion and stay away from politics. "And then, anytime there was a political conflict overseas it would derail whatever was happening.
Read more…
---
We Were Speaking of Faith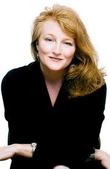 NewGround featured on "Speaking of Faith" with Krista Tippett.
DESCRIPTION: Curiosity Over Assumptions – Inter-Religiosity Meets a New Generation 
This week, Speaking of Faith shines a light on the friendship and shared passion of two young activists, Jewish and Muslim, who are part of a new generation of inter-religious encounter. Together these young women are implementing templates of practical relationship that value curiosity over assumptions and understand conflict as part of any relationship. Krista Tippett explores what they are learning from their work in the microcosm of Los Angeles – and the larger universe of risky innovation
of which they are part.
---
---
Catch Us On the Road

---
NewGround in the News: