MEET OUR 2014-2015 PROFESSIONAL FELLOWS!
NewGround is proud to introduce the fellows of the eighth cohort of our Professional Fellowship. Over the next nine months, these 20 community leaders will be empowered with the skills, resources, and relationships to strengthen Muslim-Jewish relations in America and advance a shared agenda for change in Los Angeles. Get to know our newest change-makers here.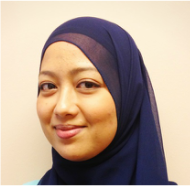 Soraya Ahyaudin
Soraya is a student in the Masters of Public Diplomacy program at the University of Southern California. Previously, she worked as an Assistant Registrar with Universiti Sains Malaysia in the International Office, and then as an Assistant Director with the Public Service Department of Malaysia. She previously interned at the Muslim Public Affairs Council as a Communications Intern, USC Center on Public Diplomacy as an Events and Programming Assistant, USC Center on Communication Leadership and Policy as a Research Associate on Human Trafficking.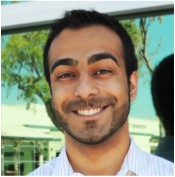 Omar Ashraf
Omar Ashraf was born and raised in Dallas, Texas to immigrant Pakistani parents. After graduating from the University of Texas and a brief stint in the corporate world, Omar moved to Los Angeles in 2011 to start dental school in which he is very involved on campus and with volunteering in the community. As a first generation American growing up in a Muslim household, Omar saw firsthand how important preserving your identity is for Muslim Americans. Being exposed to many diverse individuals throughout his life, Omar understands how important it is to coexist and see others points of views before forming an opinion.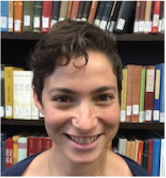 Kerry Chaplin
Completing her studies at the Ziegler School of Rabbinic Studies, Kerry seeks to be ordained as a rabbi in May 2015. Relationship is at the core of her student rabbinate, and her inspiration to works towards peace and justice. As a NewGround Fellow, Kerry hopes to develop her rabbinic voice – a leader's voice grounded in religious authority – around Muslim-Jewish relationships in the United States. Kerry holds both a B.A. in Religious Studies and an M.A. in NonProfit Management from Washington University in St. Louis, lives in the Pico/Roberston area with her wife Julia, and plays wing for her nationally ranked #6 Santa Monica Women's Rugby Club.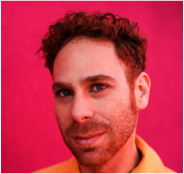 Howard Seth Cohen
Howard Seth Cohen is a Los Angeles based actor and artist. He is committing to NewGround's fellowship to build a personal bridge between Muslim and Jewish Angelinos. Howard hopes to use traditional American folk dance to encourage engagement and cultural exchange amongst our communities..
Mia Cramer
Mia Cramer is a Moroccan-American whose family emigrated to LA when she was 5 years old. She is the Director of Operations for a real estate investment company in Los Angeles. Growing up in diverse Los Angeles, Mia developed a profound interest in multicultural and interfaith activities. Mia is currently on the advisory board for King Fahad Mosque, volunteers with various organizations including Reading to Kids and an avid traveler. She is very appreciative to be a NewGround cohort as it is a remarkable space for dialogue as well as she is eager learn and grow from the experience.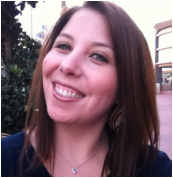 Jessica Downey
Jessica Downey grew up in Los Angeles and was actively involved in the Jewish community. As an undergraduate student at the University of Arizona she taught religious school and worked as a Youth Advisor before she went on to complete a Master's degree in Educational Administration at the University of Southern California. After graduate school she worked at UCLA with college students with learning disabilities, but couldn't shake her love of Jewish education and continued to teach various religious school classes and tutor in the community. She currently serves as the Director of Jewish Education at University Synagogue in Brentwood and also teaches Bollywood dance classes.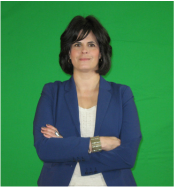 Carey Fried
Carey Fried is the child of a Holocaust survivor and for many years that was her whole Jewish identity. After college she unofficially made aliya and became Baalat Teshuva (One who returns to G-d and embraces Orthodoxy). As a modern chassid, happily married with 4 children, living near LA she passionately loves Israel and sees the family's future there. "My dream has always been to make aliya, now with my family and especially my 3 sons, I want to see a sustainable, just future there.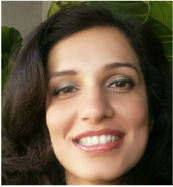 Sana Hasnain
Sana is currently working for Kaiser Permanente as a Senior Data Analyst. She graduated with a Bachelor's in Computer Science degree and Masters in Computer Science degree from Northeastern Illinois University in Chicago. She has been working in IT industry for past 10 years. Sana was born and raised in Karachi, Pakistan. She migrated to U.S. when I was 18 years old along with my family for better educational opportunities. She has been living in LA for past 7 years with my family and enjoying the beautiful weather.
Shameem Heetun
Shameem comes from Mauritius, an island in the Indian Ocean where all religions exist peacefully. She is a Fulbright scholar currently doing her Doctor of Business Administration majoring in Strategic Management in San Diego. Her research is in Disaster Management. She holds an MBA from UK and is a Chartered Certified Accountant. Shameem organizes the United Nations Day in beautiful Balboa Park every year and works closely with the community and international students in San Diego. She was recruited to be part of Junior Chamber International after high school and has since done projects in Mauritius, the Channel Islands, UK and Ireland.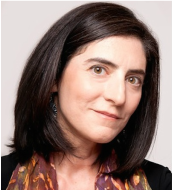 Andrea Hodos
Andrea Hodos is the creator of Moving Torah, a method for exploring Jewish text and Jewish story using movement, theater and writing. She performs and leads Moving Torah workshops throughout Southern California and nationally. Andrea's new venture, Sinai and Sunna, will invite Muslim and Jewish women to share, intertwine and perform their stories together. Audience members will also engage with one another in response to issues raised by the performance, generating respectful conversation and personal connections. Andrea eagerly anticipates the impact that her participation in the Fellowship will have on every aspect of this endeavor.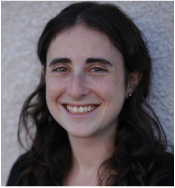 Cindy Kaplan
Cindy Kaplan moved from New York to LA to pursue a career in writing, and she's worked with Disney, VEVO, Yahoo!, the Jewish Journal, and G-dcast. She cohosts a pop culture and lifestyle podcast called Common Room, with hosts all around the globe. She graduated Brandeis University with a Bachelor's in American Studies and minors in Creative Writing and Journalism. She hopes her NewGround experience will allow her to embrace a new community built on mutual understanding, interfaith dialogue, and an exchange of forward-thinking ideas.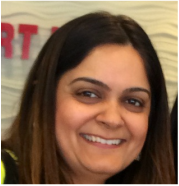 Hamida Khanmohammed
Hamida Khanmohammed is an Internal Medicine Nurse Practitioner at LAC and USC. She manages care inpatient hospital setting with acute and chronic condition. She provides focused and comprehensive physical basement, diagnostic workups and provide in-house treatments for the patients. Hamida is Board member for the Western Region Aga Khan Health Board and is an Education representative and parent session facilitator for Early Childhood Development. She serves as teacher and mentor from grade level 5 through 9 for the Aga Khan Religious Education Board.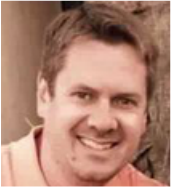 Yusif Ahmed Lee
Yusif converted to Islam from Protestant Christianity in 2001 and is of Norwegian-American descent. He holds degrees in Comparative Religion and Philosophy from UCLA and was admitted into the MPACs 'Young Muslim Leader Program' in 2012. He received certificates in Public Speaking on Islam from the Academy of Islamic Though (AIT) and is a recent graduate from the American Muslim Civic Leadership Institute @ USC. Yusif is the Muslim Youth Group Coordinator @ The Islamic Center of Southern California and was recently invited by Tony Valdez for an interview on Fox News LA about American Muslims.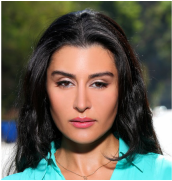 Sahar Mirfasi
Sahar grew up in Los Angeles. After completing her undergraduate studies with honors, she attended University of California, San Francisco (UCSF) where she received her Doctor of Dental Surgery Degree, and moved back to LA after completing her residency at the VA San Francisco. She is an active leader of numerous dental organizations, a dental faculty member as well as a private practitioner.
Sahar found NewGround the best place to start her next project in bringing Muslim-Jewish communities together and promote a peaceful loving co-existence in all communities as an Iranian-American woman.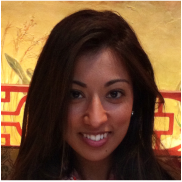 Saba Mirza
Saba Mirza was born in India, naturalized as a Pakistani and raised in the United Arab Emirates. She moved to Southern California 10 years ago and has a BA in Economics from UC Riverside. She is a Special Projects Coordinator for a food distributor in Los Angeles, an independent management consultant and a foodie. Her tri-culture upbringing has exposed her to multiple nationalities, cultures, viewpoints and biases. It's made her passionate about traveling, meeting different people and learning about them. Introductions to past cohort group members and NewGround activities influenced Saba to join the group with hopes to foster new jewish and muslim friendships through an intelligent forum.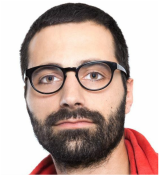 Eli Rarey
Eli Rarey is a filmmaker, poet, playwright, and storyteller who focuses on issues around sexuality, narrative, identity and faith. He was a founding member of the collaborative theater company SCIENCE PROJECT in New York City before moving to Los Angeles to complete his MFA at USC School of Cinematic Arts. He is a media columnist for the online journal Ohio Edit, and his first feature film as writer/director The Famous Joe Project was released internationally on iTunes this year. He celebrated being called to the Torah as a bar mitzvah in April 2014 (about 23 years later than is traditional) and he hopes to further explore what it means to be a Jew by forging relationships with the Islamic community in Los Angeles.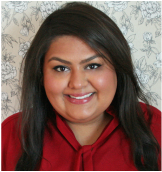 Maryam Saleemi
Maryam Saleemi is a second generation Pakistani-American. Born and raised in Southern California, she has been involved in many Muslim organizations as both a volunteer and a professional. Maryam has a Sociology and Urban Planning background from the University of California Irvine and graduate studies at the University of Illinois Chicago. She has worked in numerous non-profits in Los Angeles, Chicago, and Washington, D.C. Her professional experience includes working on issues related to: homelessness, poverty, community development, civic engagement and promoting inner-city arts and culture. Maryam aims to establish deep connections and understanding through dialogue and collaboration in the NewGround fellowship.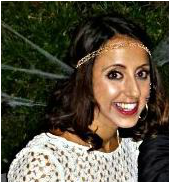 Ahlam Shalabi
Ahlam Shalabi grew up in Vista, California. Her parents were both born in the West Bank, moved to Puerto Rico as teenagers and later settled down in Southern California. Most of her life, she experienced a fusion of Latin and Arab cultures, often intertwining the two. Ahlam received a Bachelor of Arts in History and is active in numerous organizations such as Kinder USA, MPAC, Human Rights Campaign, and Plan International. Her interest of creating a bridge between Muslim and Jewish youth grows as conflicts continue to intensify. She strives to seeks a balance between her liberal values, unfiltered nature and Muslim background without compromising her spirit and willingness to engage in almost any topic.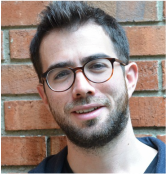 Tui Skaist
Tuli, who is a Judaic studies teacher at Harkam Hillel Hebrew Academy in Los Angeles, is a 6th generation Jewish educator ("I didn't have much of a choice…"). Before joining the Judaic staff at Hillel, Tuli taught Judaic studies at Shalhevet High School in Los Angeles and has been involved professionally in a number of Jewish organizations, including the Kevah Teaching Fellowship , The Stollel, and Hasbara Fellowships. Tuli spent two years studying advanced Talmud at Yeshivat Shaalavim, and continued his studies at Aish HaTorah in Jerusalem and Yeshiva University, earning his undergraduate degree in psychology from Touro College in New York.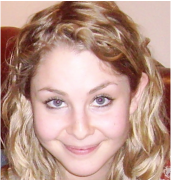 Hannah Tobin Cohen
Originally from London, England, Hannah Tobin Cohen arrived in Los Angeles six years ago, and she is still trying to get used to the incessant sunshine. Hannah received her BA and MA from Oxford University, where she read Oriental Studies specializing in the Middle East, but spent most of her time there playing varsity ice hockey at ridiculous hours of the night. Hannah was thrilled to receive a presidential scholarship to undertake her MA in Education at the American Jewish University, and she graduated from the program with the Fingerhut School of Education's Outstanding Student Award. Hannah is an iCenter fellow and is involved in various projects in the field of Israel education.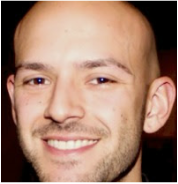 Jason Velazquez
Jason Velazquez is a recent architecture graduate working as a architectural designer at a Santa Monica architecture firm. He converted to Islam 3.5 years ago. Coming from a Christian family Jason understands, enjoys, and appreciates open-minded discourse between members of differing faiths. As a NewGround fellow he hopes to create long-lasting interpersonal relationships and memorable experiences with each of his fellow cohorts. He believes NewGround will help mold a beautiful interfaith/interdisciplinary Ummah. Jason looks forward to a NewGround experience.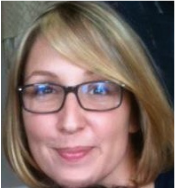 Emily Weisberg
Born in Chicago, Emily Weisberg has been living in Los Angeles for the past 20 years. She received her BA from American Jewish University and spent the following year living in Israel. Upon her return, she attended the University of California, Santa Barbara where she received her Masters Degree. After graduate school, Emily worked as an Educational Program Associate with Center Theatre Group and, later, as a Lecturer in the Literature, Communications and Media Department at American Jewish University, where she taught literature, theatre and various other courses. Throughout the past decade, she has continued to work as a Youth Advisor and maintains active membership in The Los Angeles Bureau of Jewish Education's Youth Professional Advisory Council (YPAC), the Reform Youth Professionals Association (RYPA) and other local organizations.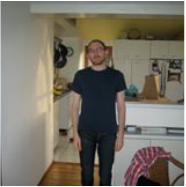 Henry Wudl
Henry Wudl was born and raised in Los Angeles. He began to develop a strong interest in both Judaism and the Middle East as a teenager, when he attended a Jewish high school and Sephardic synagogues. After graduating from high school, he spent a year in an intensive program of Jewish studies at a yeshiva in Israel, and subsequently received his BA in Middle East Studies from McGill University in Montreal, where he studied Arabic, medieval Islamic civilization and Judeo-Arabic texts. He currently works as a librarian at the Los Angeles branch of Hebrew Union College and is active in two synagogues in the Pico-Robertson neighborhood. He also writes poetry and short fiction, and translates both religious and secular literature from Hebrew into English.