Meet the 2013-2014 Muslims and Jews Inspiring Change (MAJIC) Council Members

Nour Abdel-Azim
Nour commits many hours volunteering at blood drives for the Children's Hospital. She is an active player on her high school basketball team and a member and leader in the Muslim Youth Group of the Islamic Center of Southern California. Nour has joined the Muslim-Jewish High School Leadership Council to help disprove negative stereotypes and further educate herself as well as her peers

Sara Abdel-Azim
Sara volunteers at blood drives and interns at Children's Hospital Los Angeles. Sara is also a leader of her school's Kids Against Tobacco Club and tutors young kids. She is a skilled and passionate figure skater and aspires to become a doctor in the future.

Dan Afriat
Dan is a Moroccan-Israeli American who is active leader in United Synagogue Youth, the youth group of the Conservative Movement. He attends Milken- A Jewish Community Day School. In addition to loving sports, he is passionate about combating contemporary genocide.

Manal Antabli
As a student leader, Manal intends to start a Muslim Student Association at her school. She is in the Justice Society of America (JSA) and Korean club. As an athlete, Manal enjoys soccer, swimming and ice-skating. She enjoys reading in her spare time and loves both fiction and non-fiction.

Dani Brody
Dani is involved in the youth group United Synagogue Youth (USY) where she serves as Vice President of Social Action/Tikun Olam and USY Vice President of Israeli Affairs at Valley Beth Shalom. She has been a participant in Model UN and her academic interests lie in foreign languages/cultures, international relations and also dance.

Zain Delawalla
Zain Delawalla is an active student as he plays bass clarinet, is heavily involved in Key Club, Muslim Student Association and California Scholarship Federation. He also is a team leader for youth volunteers at the Los Angeles Ismaili Center and tutors at the Santa Monica Public Library, as well as at John Adams Middle School. During his leisure time Zain enjoys photography and spending time with friends.

Samantha Garfield
Samantha is an active member of her temple community where she works as the president of her temple youth group, a teaching assistant in the religious school, and a counselor for Camp Isaiah. Through the Junior State of America (JSA), she pursues her passion for debate and politics while serving as her Chapter President and the Angeles Region Mayor. Additionally, she serves as a Student Ambassador and Peer Support Leader at her high school.

Ariana Garratto
Ariana is an active participant of the North American Federation of Temple Youth (NFTY) and is the Religious and Cultural Vice President of her Youth Group at Temple Emanuel of Beverly Hills. She is a part of her school choir LA VoiCES, and participates on the soccer and softball teams. She enjoys working with young children and is religious school TA in Judaic Studies and Hebrew.

Allison Gerstley
Allison holds executive board positions in National Honor Society, Drama Club, French Club, and Madrigals Choir at her school. She enjoys performing in plays, musicals, and choir concerts. This past summer, she was a Counselor in Training at the URJ Camp Newman.

Dean Hathout
Dean is a member of the Islamic Center of Southern California Youth Group and is a summer intern at the Muslim Public Affairs Council. An avid junior squash player, Dean travels to tournaments across the country. Dean also has a passion for poetry, both English and Arabic, as well as a deep interest in mathematics.

Benjamin Klein
Benjamin Klein is a Diller Teen Fellow which is a program that connects teens to Israel through service and Judaism. He plays lacrosse, football and wrestling. He is also the treasurer of the Genocide Awareness group at his school. He has also worked with Mazon: A Jewish Response to Hunger.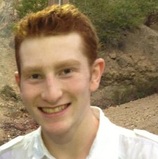 Justin Kroll
Justin is editor-in-chief of the newspaper at his high school, captain of the Track team, chair of the AIDS Walk group, and a member of the social action club. He serves as a TA at his temple, a counselor-in-training at Jewish camp, and as an advisor to freshmen. His passions include sports, reading, writing, and general shenanigans.

Tess Levinson
Tess's interests range from dance to neuroscience. She currently spends her time as a member of Marlborough School's dance company and serving as a leader on its Red Cross Team, as well as interning at the Emotion and Cognition Lab at USC. Additionally, she serves as president of her synagogue's youth group, a teaching assistant at the religious school, and as one of the Southern California Blogging Chairs for the North American Federation of Temple Youth.

Emily Moos
Emily Moos is an active board member of her temple youth group and is an assistant teacher for her Hebrew school youth. Her role as social action vice president is to bring change. She enjoys playing sports including volleyball, soccer, and softball. She is very passionate about photography and painting.

Marvin Osman
Marvin is the founder and president of the Interfaith Youth Club at his school, and is passionate about serving the community and spreading religious tolerance. He is a Red Cross Volunteer as well as a member of the Los Angeles Human Relation Commission's Youth Ambassador Program at City Hall. He loves the martial arts, and has a brown belt in Kung-Fu. In addition to loving public speaking, he is a National Merit Scholar.

Avi Sholkoff
For many years, Avi has organized a toiletry supplies drive for SOVA, a Jewish food pantry where he has helped collect over 200 pounds of toiletries annually. A member of his cross country team, Avi also serves as a field reporter for sports broadcasting. He is also a leader of the Jewish student group at his high school.

Zehra Siddiqui
Zehra is a very involved student, who is currently Director of Finance at her school for the second year and is dedicated to all programs she is part of. She plays Lacrosse, and spends her friday nights at youth group. Zehra's favorite pastime is reading and loves writing as well.

Yusuf Tarr
News Editor of the school newspaper, Muhammad Yusuf Tarr is a high school Journalist who is curious and loves to know about what is going on in the world. He has a deep love for linguistics, and enjoys speaking Spanish at any given opportunity. He hopes to show the world what a peaceful religion Islam really is, and to end any misconceptions between the two Abrahamic religions of Judaism and Islam.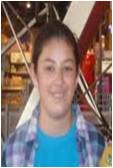 Jasmine Wadalawala
Jasmine enjoys playing many sports including soccer, basketball, and biking. She has a keen interest for video production and volunteers as an usher at a local playhouse. She also is involved in MONA (Memon Organization of North America) and shares a garden where she helps grow her own fruits and vegetables. Camping/Hiking play a big part in her life as well as reading and playing piano.

Samuel Weintraub
Sam is on on the basketball and volleyball teams at his school. He spend a lot of time volunteering as a coach for a ten-year-old basketball team and really enjoys learning about Middle Eastern and overall world history believing that understanding the past is key in resolving current issues.