NewGround has been informed that the beloved Ralph Fertig z"l has passed away.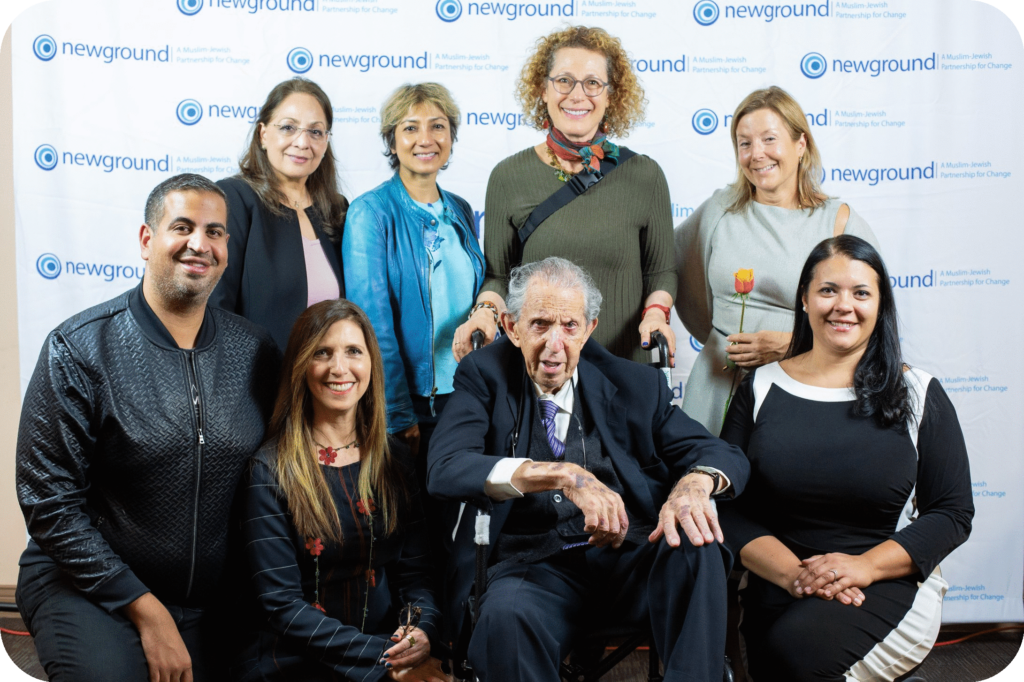 Aziza shares:
When I was in graduate school, I fell in love with the Civil Rights Movement in American History. As I read the accounts of what unfolded, I found myself in awe of the people I was reading about. These people made a conscious decision to take the higher road when provoked, to embrace love in the face of hate-filled actions, and to organize around a future where all are equal and all belong. Through my work with NewGround, I met Ralph and I heard his story about joining the Freedom Rides and almost losing his life as a result.

I was again struck with awe — taking that kind of a risk when he was already a father. I look at my own kids and meditate on these questions: Can we bring out our better angels and be committed to love and inclusion in the way that Ralph and so many others dedicated their lives? Are we up to the task of carrying that mantle in a long journey where many have already given so much to embrace love?

I invite you to take a few minutes to listen to a sliver of Ralph's story that was shared on the NewGround stage in November 2018. May we lift up his memory such that his courage may inspire us as we navigate the world ahead.
Ralph passed this weekend in Los Angeles. You can read his obituary on the L.A. Times. We hope to see you at his Memorial, which will be on April 7th at Leo Baeck Temple at 1PM.