Make a Meaningful Contribution to NewGround!
Thank you for considering a generous donation to support NewGround's work in helping Jewish and Muslim Change-makers develop the skills, resources and relationships to connect and transform communities through the power of lasting partnerships.
NewGround: A Muslim-Jewish Partnership for Change is fiscally sponsored by Community Partners, a 501(c)(3) nonprofit organization. Your contribution is tax-deductible to the extent allowed by law. To learn more about Community Partners, please visit https://communitypartners.org/.
No goods or services were provided in exchange for your contribution, except as provided above.
Donating by Credit Card:
When you donate to NewGround online, your credit card statement will show 'Network for Good', EIN 68-0480736. Please note, this EIN is for credit card donations only. 
Donating by DAF (Donor Advised Fund):
We welcome donations from your DAF account. Please advise your DAF to make checks payable to Community Partners (EIN 95-4302067) with "NewGround" in the memo line. Mail according to the "Donating by Check" instructions. 
When you sign on to the #halfmydaf pledge, you can name NewGround as a recipient of a portion of your matching funds. For more information contact [email protected].
A special note:
As a result of the COVID-19 pandemic, you may experience slight delays in processing your donation.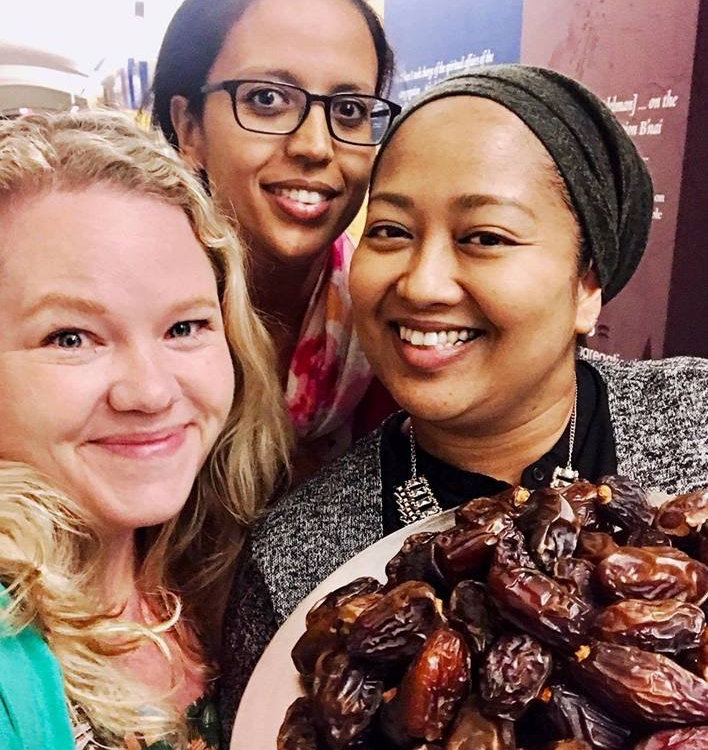 ---
Donating by Check:
Please write checks payable to "Community Partners" with "NewGround" in the memo line. If you send us a check, please email our Communications & Operations Coordinator Ben Ginsburg at [email protected] and let us know so we can thank you and send you a donation receipt.
Please send checks to:
NewGround
3183 Wilshire Blvd, Ste #196, C9
Los Angeles, CA 90010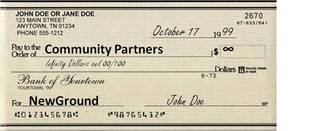 Please see below to learn more about the stories of our NewGround Change-makers in action.
So proud of our change-maker project organized by Deanna Neil who partnered with Hadir Elsayad to bring together children from the SIJCC – Silverlake Independent Jewish […]

Muslim and Jewish Youth Inspiring Change (MAJIC) is a high school leadership program created by NewGround: A Muslim-Jewish Partnership for Change. MAJIC decided it was time […]

The Day School Exchange Program is one of our change-maker projects. This project will be honored at the 2017 Suzy & Wally Marks, Jr. z"l Trailblazer Award Luncheon.

Two Faiths One Prayer was borne out of our experience as fellows of NewGround: A Muslim/Jewish Partnership for Change. As part of the fellowship — an […]

Muslims and Jews Organized Relief -- The MAJOR Fund The founding members of MAJOR came together through their participation in NewGround. A partnership of Jews and Muslims, their goal is to assist people in need, regardless of their faith, in the critical areas of clean water, education and healthcare. The MAJOR Fund's two-fold mission is to increase a sense of community locally and share that community through global humanitarian projects. To get involved,

click here

.

Alumni have built houses through Habitat for Humanity, served the needy through the Humanitarian Day program in downtown Los Angeles, and participated in Big Sunday. Our […]

Global Youth Service Day MAJIC High School Leadership Council Carnival Against Hunger 2012