NewGround: A Muslim-Jewish Partnership for Change empowers Jewish and Muslim Change-makers with the skills, resources, and relationships needed to improve Muslim-Jewish relations and strengthen cooperation on issues of shared concern. Through a professional fellowship, high school leadership council, and innovative public programming, NewGround works with a broad political and religious spectrum of Muslims, Jews and the institutions.
Learn more about our vision & mission.
Meet our NewGround team of Change-makers: staff, board, advisory board, partners, MAJICians, fellows, & alumni.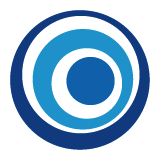 NewGround: A Muslim-Jewish Partnership for Change was founded in 2006 to create a national model for healthy relations, productive engagement, and social change between American Muslims and Jews.
Today, NewGround is an independent group fiscally sponsored by Community Partners and housed at the City of Los Angeles Human Relations Commission.
At NewGround, we believe that conflict is natural and inevitable. Yet it is not intractable – no matter the history. Being stuck is a choice.
Therefore, we build relationships between Muslims and Jews so that they can transform their communities through lasting partnership.
NewGround: Transforming Communities through the Power of Relationships.
Diversity, Equity, & Inclusion: Inclusivity helps us cultivate NewGround
At NewGround: A Muslim-Jewish Partnership for Change, diversity, equity and inclusion are core to the community we strive to build together. This is because we grow and transform communities through the very relationships that build upon our differences. 
Prioritizing diversity, equity and inclusion among our board members, staff, and program participants allows us to convene the broad space so integral to our work: a space experienced as welcoming and collaborative for all. This ultimately creates a foundation upon which we can all flourish together.