NewGround was named one of America's top 50 innovative Jewish organizations for the 3rd year in a row!
The annual Slingshot Guide, which highlights the best of the Jewish nonprofit world, was released today, March 7th, 2016, and NewGround was selected from among hundreds of finalists. The Guide noted that NewGround's fellowship and High School initiative "produce emerging leaders who forge change."
The organizations included in the Guide are driving the future of Jewish life and engagement by motivating new audiences to participate in their work and responding to the needs of individuals and communities – both within and beyond the Jewish community – as never before. NewGround is proud to be among the 50 organizations honored for achieving these results.
The Slingshot Guide also noted:
"In recent years, NewGround's efforts have been so successful that the group has been recognized by Harvard University's Pluralism Project, and the White House invited NewGround to present on a panel about effective bridge building between communities of different faiths. This kind of recognition comes when an organization is doing something right, and NewGround has perfected its approach to bridge building."
NewGround is thrilled to be a part of the amazing community of hundreds of innovative Jewish organizations included in the Guide over the past eleven years who continue to create positive change in the community
Download a free copy of the Slingshot Guide at www.slingshotfund.org.
NewGround leaders inspire dialogue around Los Angeles. 
NewGround Executive Director Aziza Hasan spoke on the future of Islam in Southern California along with retired Councilman Robert Farrell and some amazing high school students at Masjid Bilal.  Saaliha Khan, NewGround Communications and Project Manager, addressed the Los Angeles County Department of Mental Health Faith-based Advocacy Council meeting on NewGround's accomplishments and vision for the year ahead.
If you have an inspiring idea, now is the time to transform it into a reality…
Photo Credits: Two Faiths One Prayer, Marta Evry; 72 Virgins Mocktail Party, Taher Hussaini
NewGround Change-maker Grant awardees in the inaugural year experienced unprecedented exposure and in some cases viral success — spreading our message of hope and change through shared experiential learning and civic engagement.  These initiatives inspired thousands and received widespread media  coverage around the country on Upworthy and HuffPost and across the world from Pakistan to Israel.

Learn more about how you can apply here. The application deadline is 11:59 PM, Friday, February 26, 2016. 
Only NewGround alumni and current program participants are eligible to apply.
"A priest, a rabbi, and an imam get together…"
With over 1,000,000+ views, check out the latest BuzzFeed video featuring NewGround Board member Rabbi Susan Goldberg; MAJIC Advisory Board member, Jihad Turk; and Reverend Francisco Garcia. The religious leaders got together on camera to discuss their religious stances on tough, contemporary issues. Throughout the video, Rabbi Susan Goldberg emphasizes the importance of listening and practicing empathy and compassion with one another.
A NewGround Vision for Los Angeles
On New Year's Eve, the California Community Foundation as part of its Centennial Celebration and Legacy Campaign posted this #LAtogether short video sharing NewGround Executive Director Aziza Hasan's vision for Los Angeles: "A place where we have the COURAGE to tell our stories and CONNECT with each other."



TEDx

& PBS

NewGroud Executive Director Aziza Hasan's TEDx Talk Now Available Online HERE!
Watch how Aziza shares transformative stories that illustrate the power of "Unlocking the Courage of Curiosity" and leaves the audience teary-eyed with a standing ovation to follow.
We encourage you to share this along with our short video #BreakNewGround to amplify our NewGround value and message of emphasizing "curiosity over assumptions."
PBS: Check out footage at 8:07 from NewGround's annual community iftar at Wilshire Boulevard Temple on PBS! Watch HERE!
Have you seen it yet? Check out our BuzzFeed video HERE.
Find our NewGround change-makers Saaliha Khan, staff member, Marwa Abdelghani,  MAJIC alum and community outreach fellow at MPAC, and Tom Earl, spoken word poet, community educator & MAJIC speaker.
The video has over 15 million views and counting!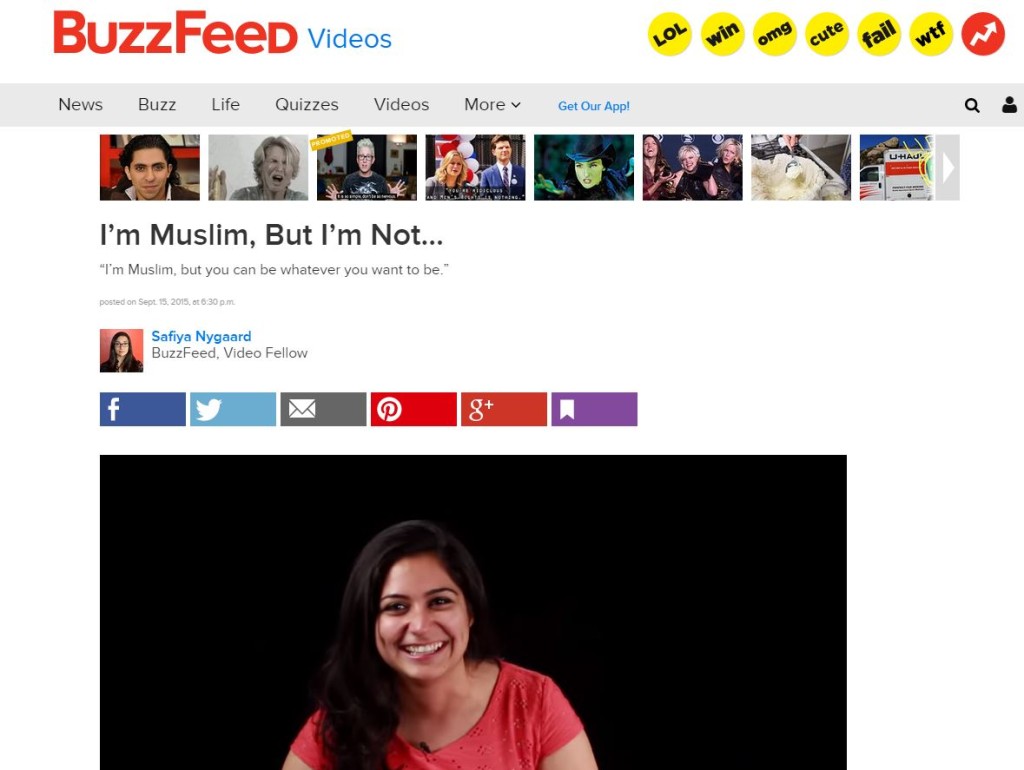 Harvard's Diana Eck Recognizes NewGround
World-renowned scholar, Diana L. Eck from Harvard University Pluralism Project recognizesNewGround in the latest issue of the Journal of Inter-Religious Dialogue on pages 57-58 in an article titled "Pluralism: Problems and Promise."
Our very own Aziza Hasan authors a piece also published in this JIRS 17th edition on the power of NewGround's transformative approach — enjoy learning more about us in "The Power of Relationships and Personal Story in Transforming Community" on pages 20-27! Click HERE to view it.

NewGround Presenting at Parliament of the World's Religions
A group of NewGround alumni will present at the Parliament of the World's Religions Conference to be held in Salt Lake City with over 10,000 people coming together from all over the world! .
What is the Parliament of the World's Religions? 
The Parliament is the oldest, the largest, and the most inclusive gathering of people of all faith and traditions. The first Parliament took place in 1893. Since then, this historic event has taken place in Chicago, USA; Cape Town, South Africa; Barcelona, Spain; Melbourne, Australia, and now in Salt Lake City, Utah. Its mission is to promote understanding, cooperation, and collaboration among religious communities. 
Click HERE
 for more about the Parliament.
In the 2015 Parliament, prominent world faith leaders are attending including, His Holiness the 14th Dalai Lama; Dr. Tariq Ramadan, Rabbi David Saperstein, Dr. Eboo Patel, Karen Armstrong, and Nobel Peace Laureates Mairead Mahuire. For a full list of all the major speakers, 
click 
HERE
. The Parliament is an amazing venue to share what we have learned at 
NewGround
 with other members of the interfaith movement from around the world!
What is the goal of presenting our workshop at the Parliament of the World's Religions?
Our intention and goal is to inspire the attendees to build relationships, and create new ground, by applying the NewGround model in their home countries and communities.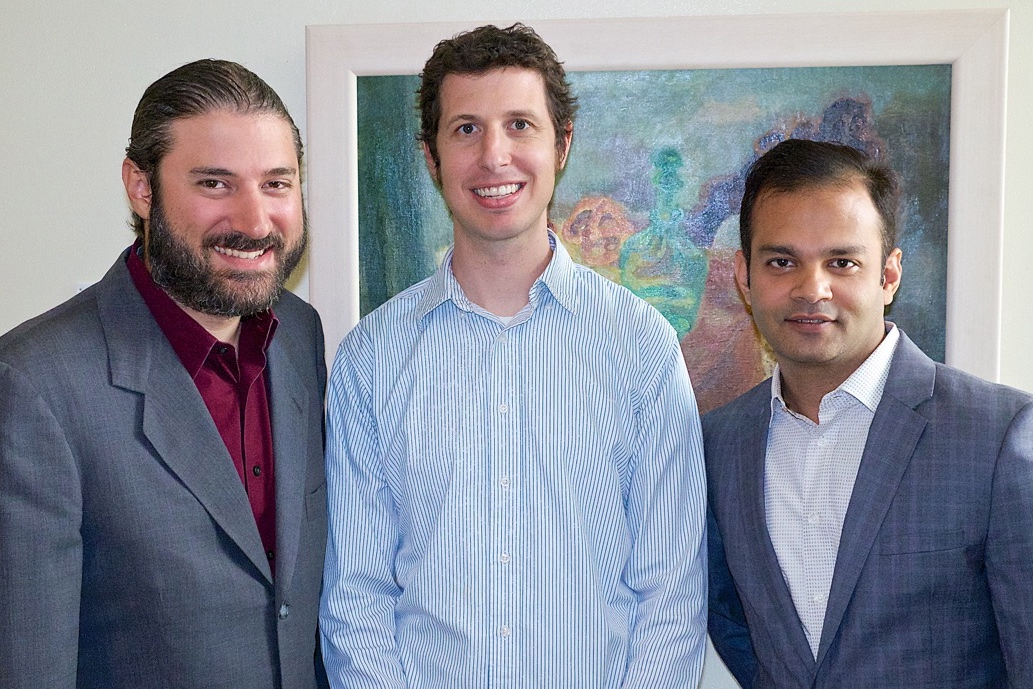 Change-makers, Faraz and Eliyahu, Represent NewGround at Adat Chaverim
"It was enriching to learn about the transformative experiences Eli and Faraz have had with NewGround. Their willingness to go beyond the normal "safe talk" of interfaith dialogue and navigate polarizing issues in a dignified way is truly inspiring. They taught us that understanding another's point of view requires deep and mutual respect. The work they are doing is greatly needed in our diverse and often contentious cultural climate." -Jonathan Friedmann, Adat Chaverim