Aziza Hasan, Executive Director
Aziza has extensive experience in program management and coalition building. She has worked with diverse groups to deliver quality programming that developed the skills of its participants in the areas of civic engagement, advocacy, service learning, leadership, conflict transformation and diversity training. Aziza is a founding director of NewGround: A Muslim-Jewish Partnership for Change. An experienced mediator and conflict resolution practitioner she has co-facilitated multiple fellowship cohorts. A successful model of genuine engagement, NewGround has been featured on Public Radio's "Speaking of Faith" with Krista Tippett, the Unites States Institute for Peace, Arabic Radio and Television, the LA Times, the Jewish Journal and InFocus. She is experienced in Small Claims Court mediation, coaching individuals and leading groups in conflict resolution. Her two years of AmeriCorps service gave her hands-on experience in community organizing and group problem-solving.Aziza has appeared on CNN, ABCnews, Fox 11, LA City View 35, National Public Radio, and KCRW. Print media coverage of her work may be found in The Mennonite, AltMuslimah, The Wichita Eagle, The Newton-Kansan, The Halstead Independent, Hutchinson News and The Bethel College Collegian.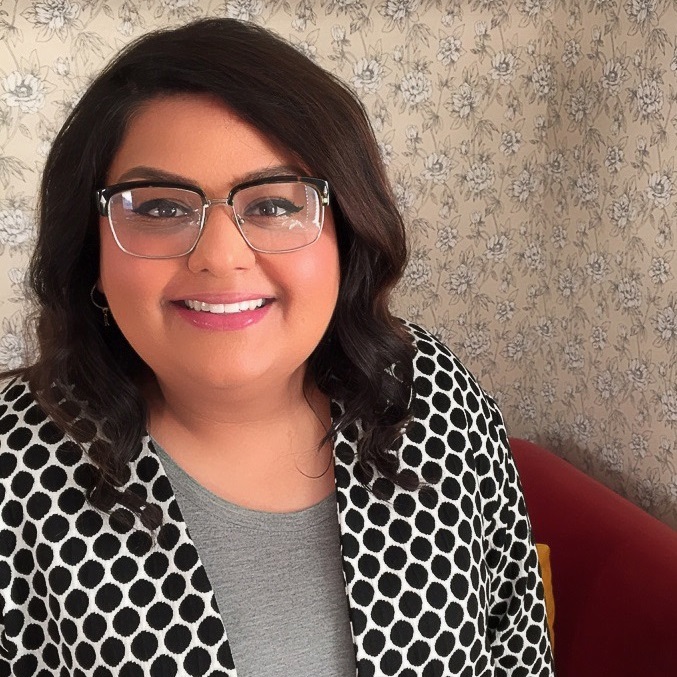 Maryam Saleemi, Communication & Development Manager
Maryam is the Communication and Development Manager at NewGround: A Muslim-Jewish Partnership for Change. She is responsible for all aspects of the marketing and communications–including media relations, social media, website content, publications, and communications strategy. Maryam oversees both event fundraising and annual giving, and manages the day-to-day operations of the Development Office. This also includes planning special events, grant-writing, and donor cultivation. Maryam's passion lies in community development and tackling collective issues that affect communities worldwide. She is dedicated to uniting people of different religious and cultural backgrounds in order to foster collaborative, accepting environments. She is an alum of the 2014-2015 NewGround Professional Fellowship. Maryam holds a B.A. in Sociology and Urban Planning from University of California, Irvine and is currently in an MBA program specializing in Nonprofit Management at American Jewish University.
Andrea Hodos, Program Co-Director
Andrea is the creator of Moving Torah, a method for exploring Jewish text and Jewish story using movement, theater and writing. She performs and leads Moving Torah workshops throughout Southern California and nationally. Andrea's new venture, Sinai and Sunna, invites Muslim and Jewish women to share, intertwine and perform their stories together. These workshops and performances are designed to open conversations about identity, tradition and modernity among and between Jews and Muslims. She taught Jewish Studies and directed the Jewish Arts program at Milken Community High School for 9 years before becoming a Pilates trainer and returning to her work as a community-based performer. Andrea has a BA in English Literature from Yale University, and a MEd from Temple University in Dance Education. She is married to Prof. Aryeh Cohen who teaches in the Ziegler School of Rabbinic Studies. They have two children, Oryah and Shachar (who was in the first MAJIC cohort).
Tasneem Noor, Program Co-Director
Tasneem Farah Noor is the founder of Noor Enterprises: SOULful Transformations—committed to providing transformational experiences, personal development, and opportunities for meaningful dialogue. Her mission is to establish thriving, peaceful communities where conversations of faith build bridges of compassion and collaboration. Through coaching, trainings, and facilitation she helps people learn how to deepen their faith (self-trust), authentically express themselves, and take courageous action. Tasneem received her Masters in Education in Student Affairs from the University of California, Los Angeles (UCLA). For over seven years,Tasneem worked within student affairs on campuses including Santa Monica College, UCLA, and Cal State University, Los Angeles. The Inter-religious Council of Los Angeles has recognized Tasneem as an emerging faith leader. As a NewGround alumna herself, she is now excited and honored to actively support NewGround's mission as a facilitator.