Staff
Aziza Hasan
EXECUTIVE DIRECTOR
Aziza Hasan, named an influencer by the Chronicle of Philanthropy, is the executive director of NewGround: A Muslim Jewish Partnership For Change. She has extensive experience in program management and coalition building. An experienced mediator and conflict transformation practitioner, she has co-facilitated with multiple groups. Aziza's work has been featured on Ozy, Yahoo News, MSN, Public Radio's "Speaking of Faith" with Krista Tippett, the United States Institute for Peace, Arabic Radio and Television, and the LA Times. 
Her two years of AmeriCorps service gave her hands-on experience in community organizing and group problem-solving. She earned the "President's Volunteer Service Award" in 2006 under President George W. Bush. Aziza served on President Obama's Advisory Council on Faith Based and Neighborhood Partnerships from 2015 to 2016, and the Executive Service Corps recognized her with the "Megan G. Cooper Leadership Award" in 2017. Aziza currently serves on Los Angeles Mayor Eric Garcetti's Interfaith Advisory Council and is a volunteer mediator with the Los Angeles City Attorney's office.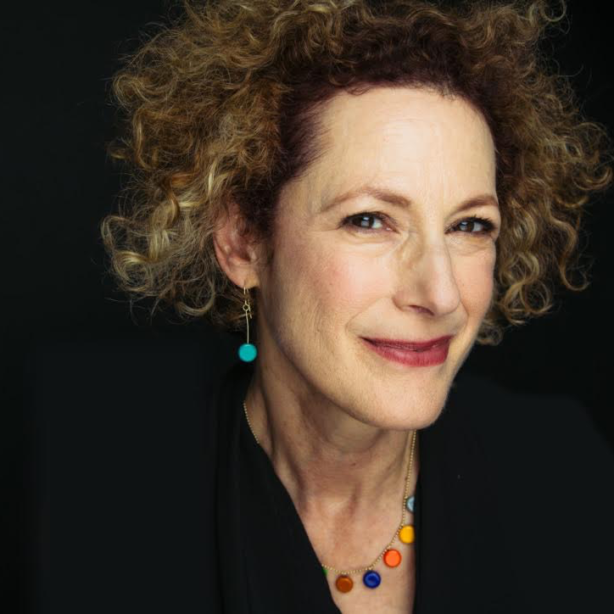 Stacie Chaiken
Story Consultant
Stacie Chaiken facilitates group-process workshops in which NewGround Fellows and Friends of NewGround develop compelling stories for Iftar and Spotlight events. Stacie's solo plays include The Dig, Genesis + the double helix (2017 Los Angeles Stage Raw Theatre Award), What She Left, and Looking for Louie.​ Formerly on the performance faculty of USC's School of of Dramatic Arts and NYC's Circle Repertory Company, Stacie runs an LA-based workshop for writers and performers called What's the Story? and teaches Master Classes on creating powerful stuff based on personal material.
Stacie's work has received the generous support of the Wallis Annenberg Helix Project, the Center for Cultural Innovation, the Durfee Foundation; the Fulbright Foundation; University of Southern California Visions & Voices program; the California Arts Council; the Los Angeles Department of Cultural Affairs; the USC Arts Initiative; the Memorial Foundation for Jewish Culture; the Center for Jewish Culture and Creativity; and the Hebrew Union College Artist in Residency program.
Tom Earl
COMMUNICATIONS & DEVELOPMENT DIRECTOR
Tom Earl provides strategic planning, executive coaching, training, and consulting for individuals and organizations across education, nonprofit and private enterprise. His focus is in leadership development, conflict mediation, team building, and diversity & inclusion.
Tom is the Founder and Principal of T.H.E. Celebration Academy, an online learning platform which provides courses, coaching, and digital workshops on leadership, creative expression, business development, and social media management. Tom provides motivational training to thousands of people every week through his weekly podcast and video series, T.H.E. Celebration. He has been featured by Buzzfeed, TEDx, Refinery29, Huffington Post and NowThis.
Andrea Hodos
PROGRAM CO-DIRECTOR
Andrea Hodos is the creator of Moving Torah, a method for exploring Jewish text and Jewish story using movement, theater, and writing. She performs and leads Moving Torah workshops throughout Southern California and nationally. Andrea's new venture, Sinai and Sunna, invites Muslim and Jewish women to share, intertwine and perform their stories together. These workshops and performances are designed to open conversations about identity, tradition and modernity among and between Jews and Muslims.
She taught Jewish Studies and directed the Jewish Arts program at Milken Community High School for 9 years before becoming a Pilates trainer and returning to her work as a community-based performer. Andrea has a BA in English Literature from Yale University, and a MEd from Temple University in Dance Education. She is married to Prof. Aryeh Cohen, who teaches in the Ziegler School of Rabbinic Studies. They have two children, Oryah and Shachar (who was in the first MAJIC cohort).
Tasneem Noor
Program Co-Director
Tasneem Farah Noor is the award-winning author of the best-seller The Faith Connection: Your Journey Starts with Knowing Yourself. Tasneem is the founder of Noor Enterprises: SOULful Transformations—committed to providing transformational experiences, personal development, and opportunities for meaningful dialogue. Her mission is to establish thriving, peaceful communities where conversations of faith build bridges of compassion and collaboration. Through coaching, trainings, and facilitation she helps people learn how to deepen their faith (self-trust), authentically express themselves, and take courageous action. 
Tasneem received her Masters in Education in Student Affairs from the University of California, Los Angeles (UCLA). For over seven years, Tasneem worked within student affairs on campuses including Santa Monica College, UCLA, and Cal State University, Los Angeles. The Inter-religious Council of Los Angeles recognized Tasneem as an emerging faith leader. She is now serving as the Interfaith Minister-in-Residence with the Southern CA Diocese. As a proud NewGround alumna herself, she is honored to actively support NewGround's mission.
Farzana Waseeq
Communications Analyst
Farzana Waseeq is a researcher with a background in community outreach. She holds a BA in International Studies and Comparative Literature and an MSc in Social Anthropology. Farzana is primarily interested in sensations of disillusionment, estrangement, and belonging, as well as on how these sensations are communicated and represented in heterogeneous contexts.