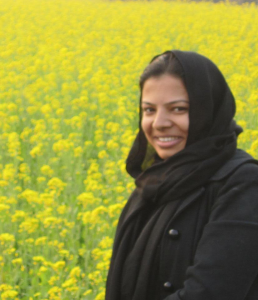 Masoora Ali Masoora Ali has over 9 years of experience working in the nonprofit sector in Pakistan, and almost 5 years in the private sector in the USA.
She is a creative individual with experience in creating, initiating and developing diverse projects.
Masoora was selected as an Atlas Corps Fellow in 2009, where she was placed at Asian American Lead (AALEAD) in Washington DC for 16 months. She designed a Girls Leadership Program geared toward Asian American high school students.
Masoora holds a degree in the field of Defense and Strategic Studies (DSS) and enjoyed studying Crisis Management and Conflict Resolution, which furthered her interest towards peace building.
She is particularly interested in women's role in conflict resolution, peace building,g and interfaith harmony. She is very excited to be a part of the fellowship at NewGround to explore issues at a deeper level.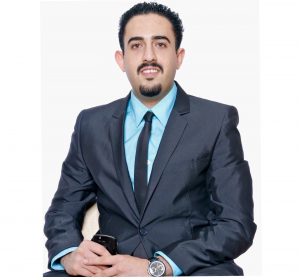 Daniel Babajoni Daniel Babajoni is currently President of Ledor Vador, an organization affiliated with Nessah Educational and Cultural Center in Beverly Hills. Ledor Vador aims to reconnect the young leaders of the Iranian-American Jewish community through activism, Zionism, and philanthropy.
Daniel has extensive experience as a concert organizer and night club promoter in Los Angeles and Las Vegas. In 2008, Daniel founded his own insurance company, BIA Insurance Agency.
Daniel founded a youth organization at Eretz Cultural Center and was also a co-founder of the Jewish Men's Club. The mission of the Men's Club is to foster cultural, social, and religious activities and programs for all of its members.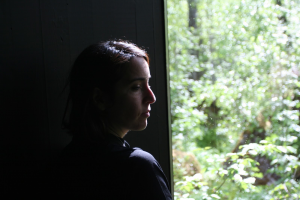 Liron Elkan Liron Elkan is an architect residing in Los Angeles since 2004 with her husband and two daughters. She studied in Israel and the United States and was the recipient of the America-Israel Cultural Foundation (AICF) award. For the past 14 years, She has been working for Frank Gehry on various projects around the world. Liron grew up in Israel and the United States. She is a granddaughter of Holocaust survivors and questions of time, place and identity have always interested her. Liron is committed to modeling social action to her daughters so that, when the time comes, they too will step outside their comfort zone and attempt to make a difference.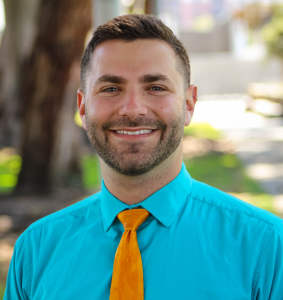 David Bocarsly David Bocarsly is the director of the California Legislative Jewish Caucus. A coalition of 16 Jewish elected officials, the Jewish Caucus supports Jewish community issues and values through legislation and advocacy.
David has worked for local, state, and federal elected officials, including Congressman Jerry Nadler. He is a Delegate to the Democratic State Central Committee and Treasurer of the Palms Neighborhood Council. David served as UCLA's first kippah-wearing Student Body President and as a Coro Fellow in Public Affairs. He earned his Master of Public Policy degree from the USC Price School.
David's strong Jewish upbringing guides his belief in justice as a core component of Jewish tradition. He weaves Judaism and social justice into all his work. In his spare time, David organizes Jewish community members to advocate for race, class, and gender equity, and gets spiritual rejuvenation from IKAR.
David sees the NewGround Changemaker Program as an opportunity to develop greater empathy and build lasting partners in the fight for justice and security for vulnerable communities. He also enjoys dancing, backgammon, LA sports, and scenic overlooks.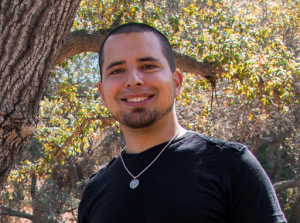 Aaron Isaac Asher Breceda Aaron Breceda was told from a very young age that he was Jewish, but that was all the information he received from his family. Like many others raised in a non-religious household, by the time he was an adult, the only associations he had with Judaism were my grandparent's food and language: Molokheya and Judeo-Arabic. What could be more Jewish than that? As an adult, he's been trying to recover a heritage that's fast being lost in the shuffle of what it means to "be an American Jew." Therefore, he is committing to NewGround to learn more about Judaism as lived by his family and the culture it was surrounded by.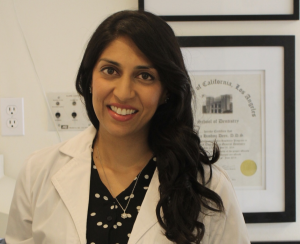 Sara Hashmi Deen Dr. Sara H. Deen serves as President-elect on the South Coast Interfaith Council Board of Trustees and serves on the board of trustees for Bayan Claremont. Formerly a family dentist and an associate clinical professor at UCLA School of Dentistry, Dr. Deen retired from clinical practice in 2017 to dedicate herself to her family, community service, political activism, and social justice. She is engaged in many projects, such as assisting asylum seekers, advocating with CLUE-Long Beach, and community organizing for Muslim and interfaith communities. She also advocates for minority and immigrant rights with grassroots political activist groups. With the South Coast Interfaith Council, Dr. Deen organizes monthly events to cultivate communities of compassion with programs for interfaith education, celebration and service. Dr. Deen is a founding member of the SCIC Women's Interfaith Group and organizes multiple South Bay programs to develop understanding between Muslim and Jewish youth and combat anti-semitism and Islamophobia.
Dr. Deen is excited to participate in NewGround's Changemaker Program in order to better facilitate collaboration and cooperation between Muslim Americans and Jewish Americans.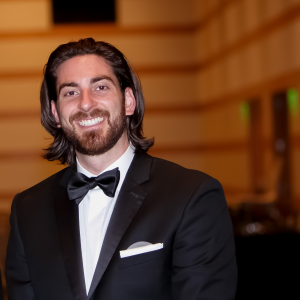 Michael Gropper Born naked, hungry, and helpless, Michael overcame these obstacles to become a joyful Jewish communal professional. He is currently the Assistant Director of Development for Hebrew Union College, helping to fundraise for the center of Jewish life.
Prior to HUC, Michael served as Moishe House's Western Regional Director, opening his eyes to the spectrum of millennial Jewish expression and what it means to build your own home in Judaism. He spent years directing the LA community Birthright Israel program, where he was always hungry for hummus, adventure, and an engaging discussion on matters of the heart. In 2009, Michael spent a year as a Jewish Service Corps Fellow in Mumbai, creating innovative programming to respond to pressing communal challenges while exploring his own communal and personal passions.
He relishes exploring new foods, music, and hiking trails, as well as quality time with family, friends and his "little brother" connected through the Jewish Big Brothers Big Sisters of Los Angeles. Michael is committed to the Change-maker program because, as MLK, Jr. wrote, "Darkness cannot put out darkness; only light can do that."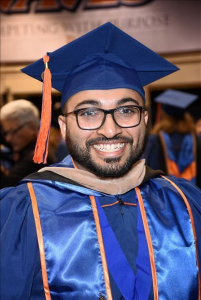 Malik Rahim Gwaduri Rahim currently works as a Software Engineering Manager at AT&T corporate. He holds a MBA in Finance from Pepperdine University and a Bachelors in Technology from Cal State Fullerton. He enjoys volunteering as a teacher for secondary students as part of the Ismaili Muslim Community. He looks forward to gaining meaningful perspective and knowledge from the NewGround Change-maker Program, which he can bring in to his classroom to enhance his abilities in his service.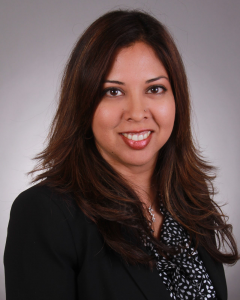 Suroor Raziuddin Karim Suroor Raziuddin is a leader within the Southern California Interfaith and Muslim advocacy community. Over the past 15 years, Suroor has applied her passion for connecting people and creating dialogue toward various interfaith initiatives and organizations, and has been a champion for Muslim youth voices. Suroor has been featured in WSJ, Jewish Journal, CBS news, Al-Jazeera and others. She currently serves on the board of MYC as Marketing Director and completed the AMCLI program in Nashville, TN. Suroor is excited to join the NewGround family and continue broadening her horizons alongside her Jewish and Muslim neighbors in LA.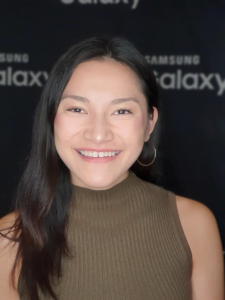 Nadaa Kenanga Nadaa is an Indonesian-American-Muslim immigrant who is an IT Engineering Technical Recuiter by day, and strives to be a champion and student of social justice for marginalized groups 24/7. Having moved to the US in 2000, much of her life is marked by post-9/11 America. Seeing her parents grapple with Islamophobia after migrating from a Muslim-majority country and her own struggles of feeling validated in predominantly brown communities, she began to define an approach to life. Others tend to use the labels we identify with along with our appearances to put us into digestible boxes, as if there is a single truth. She believes there's a lack of nuance and acceptance of diversity within understanding peoples' experiences, regardless of if they share similar identities. If we begin to learn about one other's complexities, maybe we'd rest much of the hatred, violence, and othering experienced globally to choose community and see multiple truths instead. The first recited word of the Quran by Angel Jibreel was "iqra," which is a command to "read." Nadaa believes reading, learning, and knowledge is the cornerstone of Islam, and joining NewGround is her commitment to live that this year.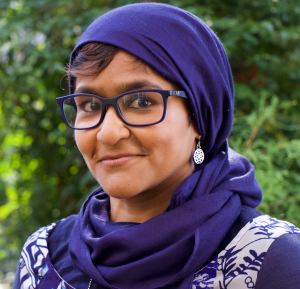 Ghada Aguil Khan Dr. Khan is an award-winning public health practitioner whose career has focused on the field of Maternal, Newborn, and Child Health and Women's Reporudcutive Health both globally and domestically. Dr. Khan is also dedicated to protecting the rights of women and girls. She currently serves as the Network Coordinator for the US End FGM/C Network, where she builds connections and partnerships to foster a global collective voice to end Female Genital Mutilation or Cutting (FGM/C). Dr. Khan recognizes the value of investing in people and tackling difficult conversations in order to reach collective understanding. This outlook organically led her to NewGround, where she is excited to continue to grow, hand in hand with her Jewish and Muslim colleagues, into a well-informed changemaker who boldly chooses 'curiosity over assumptions'.
Dr. Khan has received the Global Woman Education and Training award from the Global Woman PEACE Foundation, the Women's Rights and Gender Equality Award from the Global Women's Institute, The Nashman Prize for Community Engaged Participatory Research, and The Global Health Service Award and the Public Health Award from George Mason University.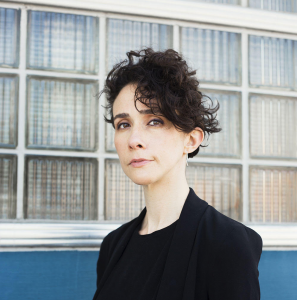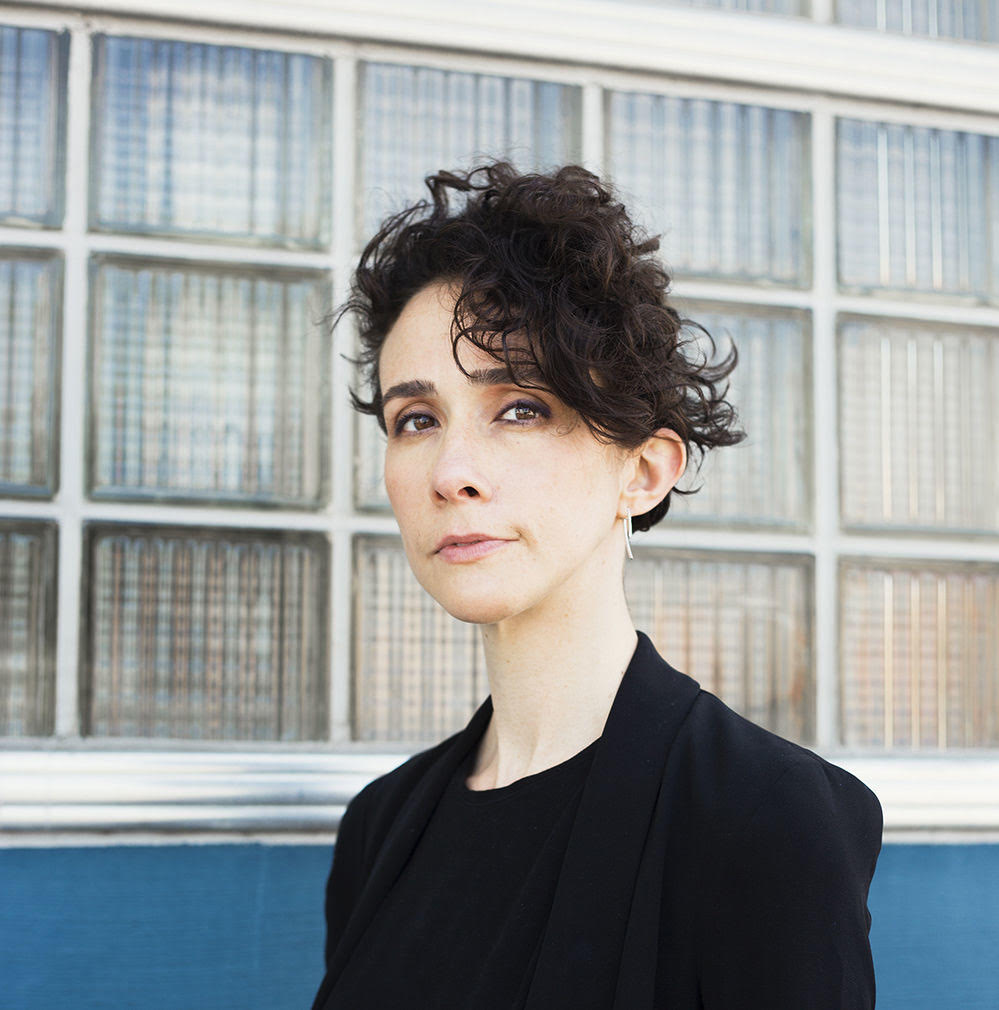 Alison Kozberg Alison Kozberg is Managing Director of Art House Convergence, an association dedicated to supporting community-based film exhibition. Kozberg has worked in film exhibition for over a decade, developing programs and symposia for the Getty Research Institute, Museum of Contemporary Art (Los Angeles), and Walker Art Center. She is committed to supporting shared spaces for media viewing and conversation and recognizes partnership and collaboration as essential to the future of cinema.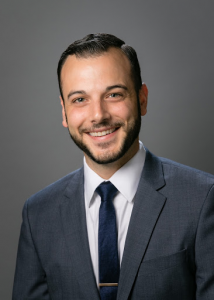 Alexander Matthew Kress Rabbi Alex Kress is Hillel at UCLA's Reform Senior Jewish Educator.
Ordained from HUC-JIR in Los Angeles, Rabbi Kress is passionate about innovating Jewish practice and making Judaism fun and meaningful. After serving a synagogue on Long Island, Rabbi Kress and his family returned to LA to join the Bruin family. In a time of heightened antisemitism and Islamophobia, there are few endeavors as important as building bridges between communities, strengthening our solidarity, and practicing empathy. Rabbi Kress is honored to pursue these ends with NewGround.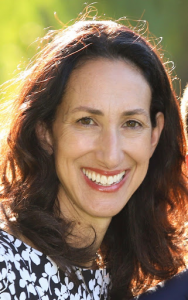 Dorit Michelle Naftalin Nelson A mother of 4, Dorit Naftalin Nelson is a healthcare consultant who recently reentered the workforce after 18 years managing a household of 6 and running a home-based e-commerce business. With a Masters of Public Health from the University of Michigan, Dorit previously served as Division Director (Child Health Financing) at the American Academy of Pediatrics. She is passionate about community building, organizing adult education, and helping underserved communities.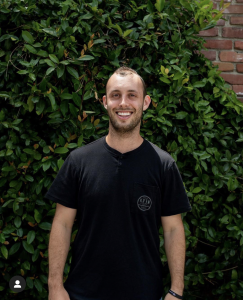 Oren Peleg Oren Peleg was born and raised in the Bay Area but has called the Los Feliz neighborhood of Los Angeles for the past decade. He graduated from Chapman University with a B.F.A. in Film and has spent time working in the entertainment industry on everything from daytime soap operas to Oscar-winning animated films. Now, he's a NuRoots Fellow at the Jewish Federation, a role dedicated to community organizing for Los Angeles' Eastside Jews. He's committed to NewGround in the hopes of incorporating interfaith community building to his work and help deepen the ties between Muslims and Jews locally. In his spare time, Oren runs a book club and likes to play basketball and soccer, watch basketball and soccer, and dream about basketball and soccer.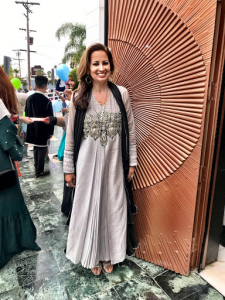 Salina Rahim Salina Rahim currently resides in Culver City, California. She was born in London, moved to the United States at five, and lived in Rockford, Illinois. She then moved to Los Angeles, as her mother could not stand the cold freezing weather in the Midwest. Growing up in Los Angeles, Salina attended Granada Hills High School and then went on to receive a Bachelors of Arts from California State University in Communications. Afterwards, while working as a Corporate Liaison for American Intercontinental University, she then pursued another degree in Fashion Marketing and then pursued a Graduate Degree in Education from Argosy University. At this current moment, she is working for a company called Valpak whereby she works with clients on print and digital advertising.
She joined the NewGround Fellowship because she'd like to improve and strengthen ties with the Jewish community and learn how we can better improve our relationships with each other and share concerns and issues that we may both have.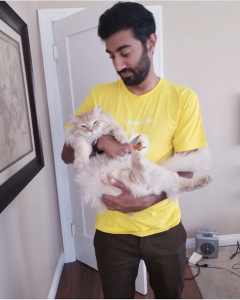 Imran Syed Imran Syed lives in Silverlake, Los Angeles. He is 36 years old and has been practicing law for 8 years. He likes to spend time with his cat, Bernard, in his free time.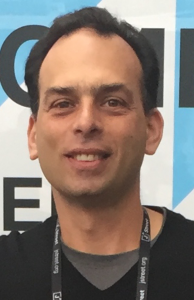 Jonathan Silberman Jonathan Silberman teaches history at the YULA Boys high school. This is a new career for him, having spent approximately 25 years in the field of construction. He specifically teaches World History, American History and Modern Israeli history. In changing professions, he hoped to use the accumulated wisdom and patience he had learned in business, and as a father and husband, to teach respect and understanding of other people and communities. Participating in the NewGround Fellowship is part of his work in broadening his horizons and learning from other people. This was his goal when he went into education: to attain an appreciation that the world is a big place, and to be a better teacher and person by continuing on a personal level what he is endeavoring to accomplish on a professional level.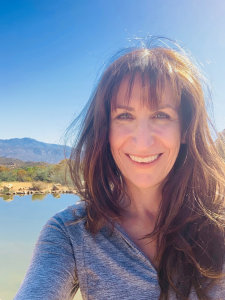 Inez Tiger Inez Tiger, Director of Wellness at The Rabbi Jacob Pressman Academy, holds a master's degree in marriage and family therapy. Originally from South Africa, Inez has over two decades of experience working as an elementary and middle school teacher, Council facilitator and trainer, middle school counselor, and middle school principal. As the Director of Wellness, she develops the SEL curriculum for K-8th grade, coaches teachers, students and parents, and affects school culture. In diving deeper into the areas of self-regulation and trauma, she became increasingly interested in Resiliency-Informed practices and she is a teacher of The Community Resiliency Model® (CRM). Inez is committed to supporting people in creating new narratives through their resiliency stories of wellbeing. Joining the NewGround Fellowship is a divine experience in creating new connections and building bridges with Jews and Muslims.