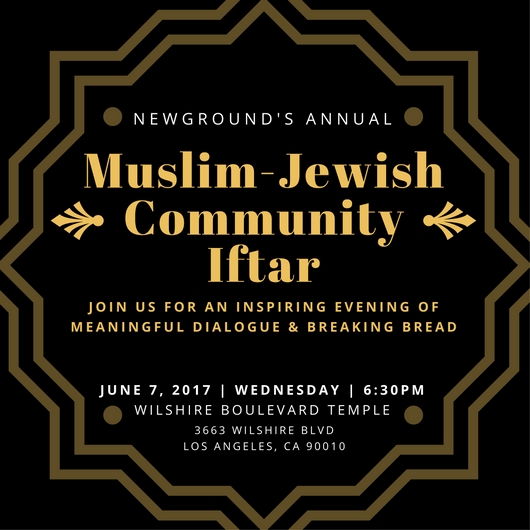 Each year, NewGround convenes the largest gathering of Muslims and Jews in Los Angeles to break fast (Iftar) at a Jewish Temple.
Join us for dinner and to celebrate the incredible work of our change-makers as we graduate the most recent cohort of professionals from our program.
You will get the opportunity to connect with Muslims, Jews and people from all backgrounds around Los Angeles.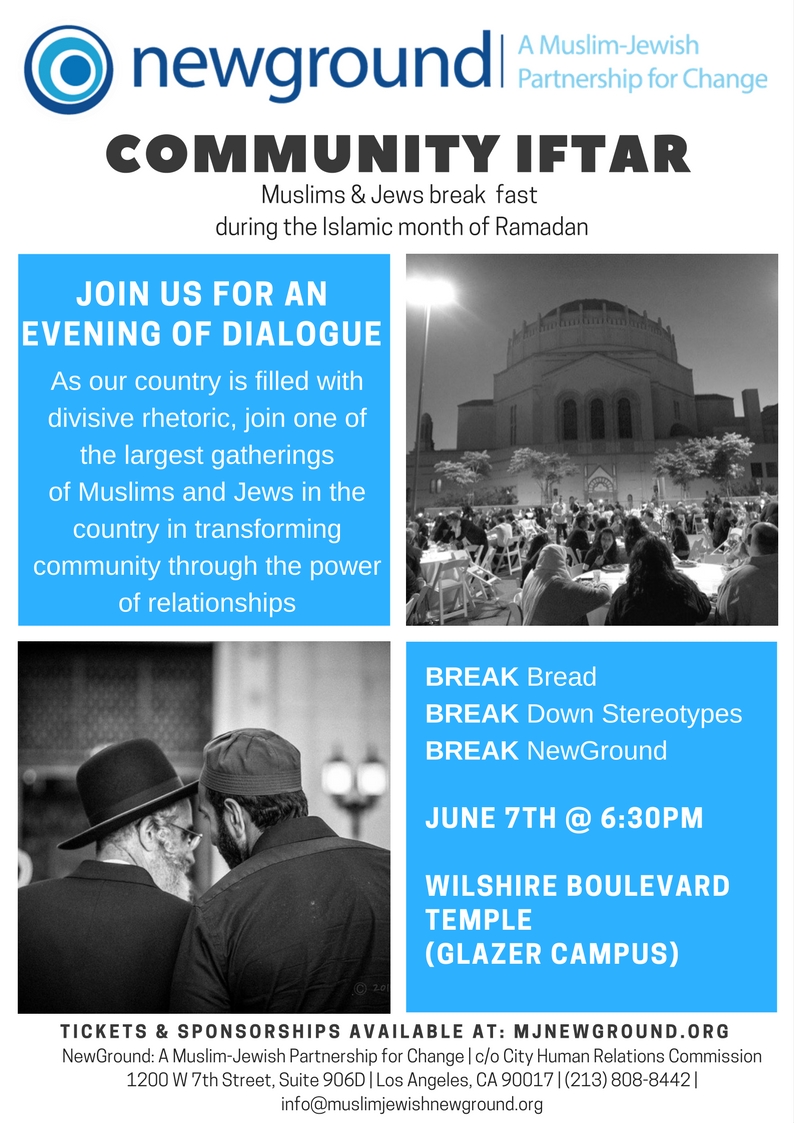 The 2017 Community Iftar will be held on June 7, 2017 at 6:30 pm at the Wilshire Boulevard Temple (Glazer Campus).
Save your spot for this year now — our Iftars are always sold out!
Buy your ticket and/or become a sponsor today by clicking HERE!