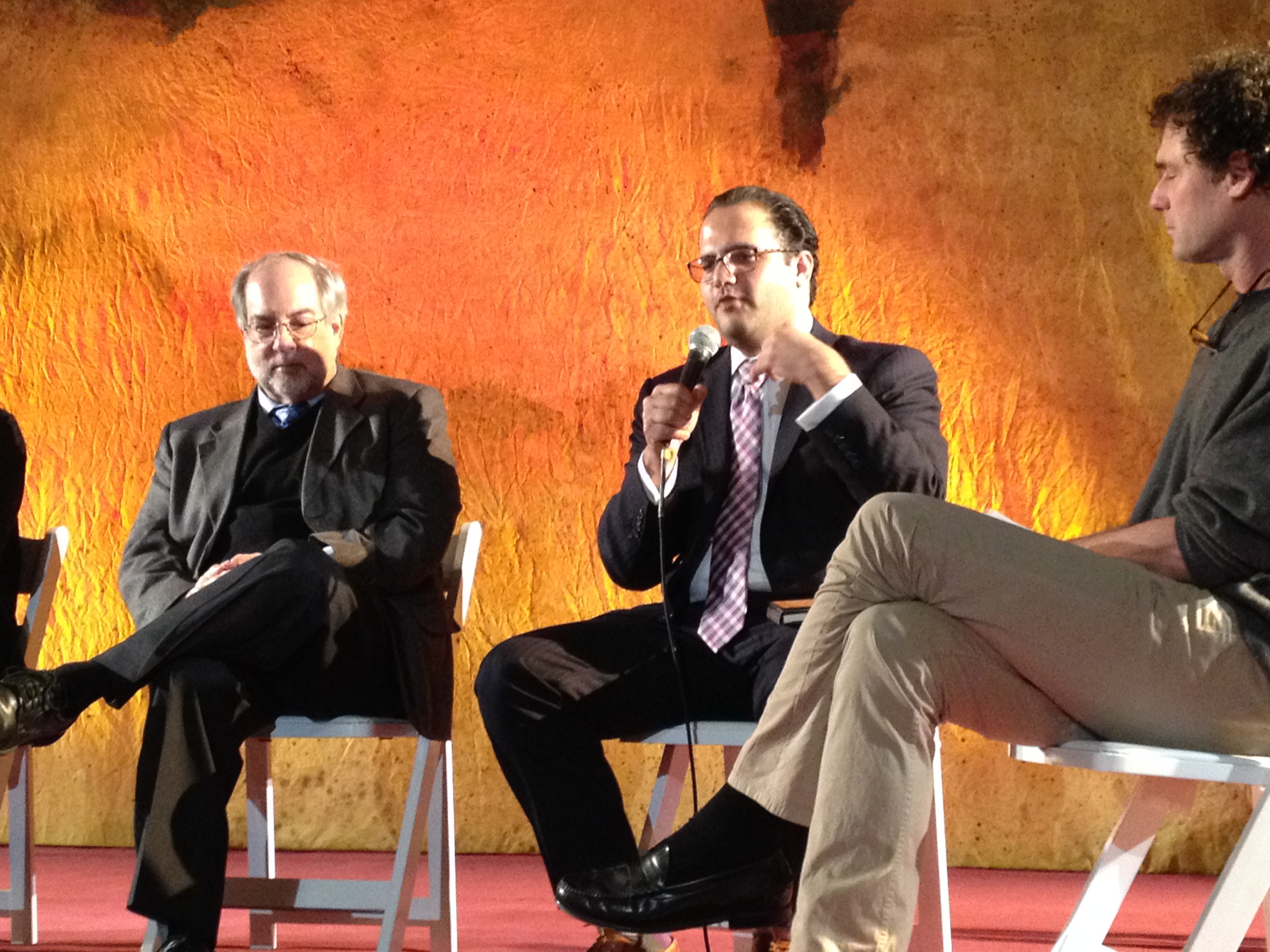 NewGround Change-makers at Wrestling Jerusalem: NewGround Facilitator, Ramin Nematollahi, Speaks on a Panel at the Pico Union Project:
Wrestling Jerusalem is a dynamic one-man play tackling the very complex discussion on the Israeli and Palestinian conflict through the eyes of numerous characters created by Aaron Davidman. The play exemplified the power and sanctity of listening. Listening to different ideas, different views, and different people, all seemingly looking for a solution, perhaps being the solution.
I had the honor and privilege of serving on a discussion panel to reflect on the play. I spoke about the correlation between NewGround'smission of transforming communities by bringing together Jewish and Muslim change makers and engaging in intentional and active listening in an effort to support a process of collaboration.
I also spoke about the overall complexity of the issue and the challenging but necessary task to steer away from polarizing detractors so that the gates to communication do not collapse
Do you have a Change-maker story you would like to share with us?